10 Best Performance Management Tools in 2022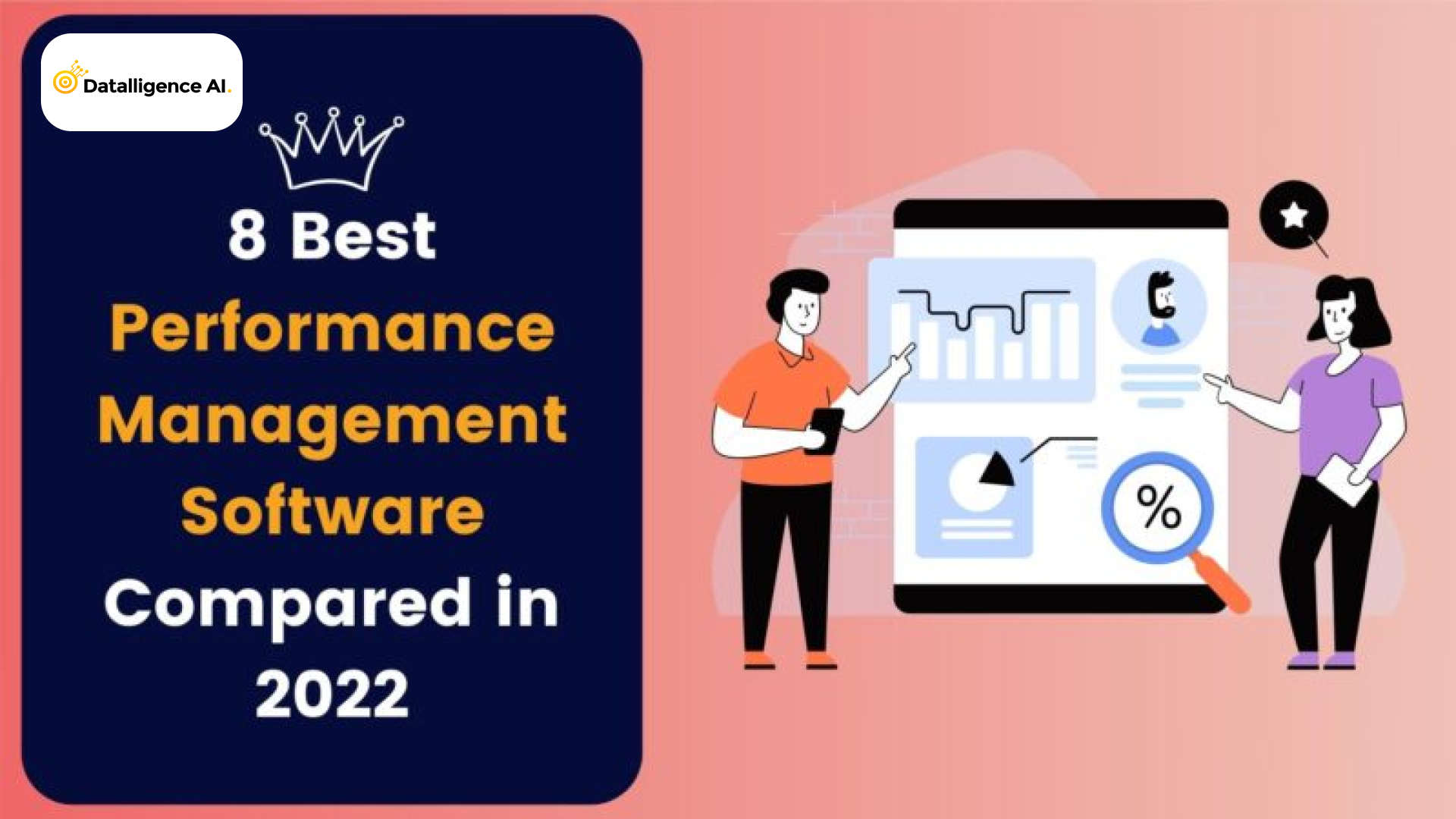 While everyone wants to know what is the best Performance management software in 2022, it is important to understand the journey of performance management in the industry. People gave away "Bell curve" and yearly reviews and replaced them with continuous performance management. There was a new shape to the entire process after the Pandemic hit. The traditional methods were no more making sense and the workforce shifting to a remote or a Hybrid model gave another dimension to it.
What is Performance Management?
Performance management is to measure an employee's performance in the given year. Evaluating the commitments be made against the deliverables. The best performer of the year is rewarded by means of compensation, promotion, Incentive, etc.
What should be included in your performance management?
Effective Performance management should consist of the following
1. Periodical Reviews
Reviews start between the manager and subordinate. Employee rates himself and managers review the rating and approve the final rating. The Reviews can be 180 or 360 based on the organization's practice
2. Career Planning and Development
Career planning and Development has two perspective
Organization
Individual
This should meet both the organizational and the individual objectives
Helps the employees to understand their options of growth within the organization and their skill or competence gap to the role that they aspire.
This builds the career ladder of the employee inside the organization.
While the organization gets to understand the critical roles for the business and creates the talent pool that is critical
3. Feedback
Since there was a paradigm shift in the way the business was run and the workforce behavior, it is important to provide feedback on an ongoing basis. Feedback can be upward, downward, and peer-peer.
4. Recognition
Employee recognition plays a vital role in employee engagement.
An engaged employee is more productive and enthusiastic at work As engagement is also directly linked with an employee well it is a business-critical parameter to measure.
There are multiple solutions available in the market to automate the performance management process here are the top 8 software that will help you to execute seamlessly
What are the top Performance Management tools of 2022?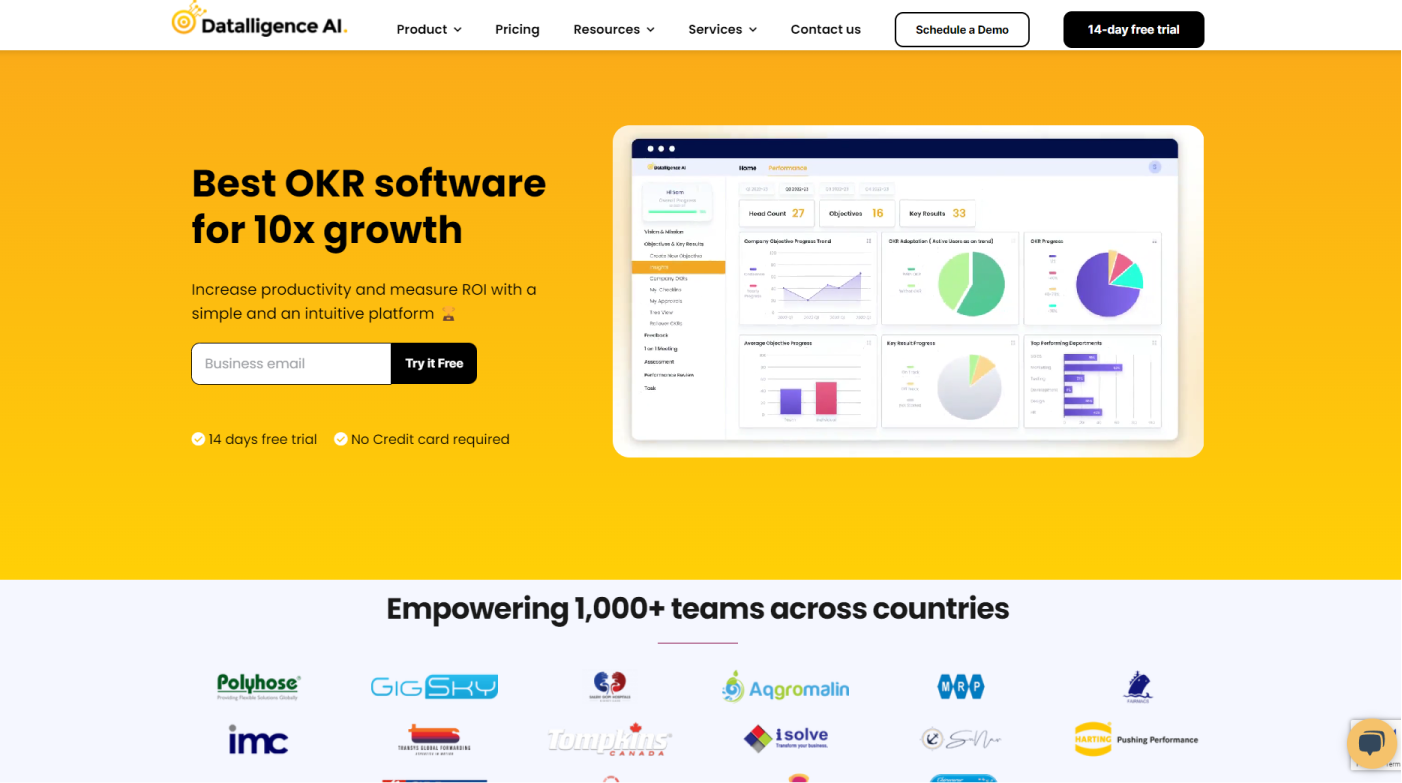 Datalligence provides an end-to-end performance management suite. It manages goals and OKRs inside the platform and facilitates both 180 and 360 assessments. Measure Skill and competence and tag the training needs. Facilitate real-time conversations, Feedback, and recognitions to increase employee engagement
Key Features of Performance Management Tool:
Goal module
Conversation, feedback and recognition(CFR) Module
Reports and dashboards
Insights
Survey and assessment
Task Management
Learning management system
OKR based Performance:
Datalligence OKR based performance review allows organizations to track people's performance seamlessly. Allows employees to check-in their performance periodically and keep the conversations around the performance to eliminate bias and the halo effect.
Performance Review
Allows users and managers to see the overall progress while evaluating the annual performance. Without being biased the decisions are made with the data available. Managers can recommend promotion and identify the training needs while doing the annual performance review
180 & 360 appraisals:
Datalligence supports creating appraisals that are both 180 and 360. Rating parameters are defined by the organizations to stick to their existing process
Skill & Competence assessments:
assessments that allow you to measure the skill and competence of the employee which is another core component of the performance.
Feedback Management:
Feedback can be both upward and downward which allows employees to share their feedback continuously
Create 360 Degree review to eliminate bias. Deliver with flexibility. Translate goals to results and measure actions. Increase Transparency and create accountability.
The Performance Management Software has Three pricing plans.
Free for Lifetime:
Up to 5 users
Objectives and Key Results (OKR)
KR Checkin and approvals
And More
Initiator:
$2.5/user/mo
Everything in Free
Annual Goals
Create Task
Assign Tasks
Custom Reports
And More
Successor:
$5.8/user/mo
Everything in Initiator
Assessment (Pulse/180/360)
Performance Management
Insights and Dashboards
Survey (Pulse/180/360)
Learning Management System
And More
2: Keka
Keka is a holistic performance management software. PMS that really works for organizations that are agile and prefer continuous performance reviews Keka performance management software helps you to track and evaluate employee performance on a real-time basis
The performance monitoring tools has Three pricing plans.
Foundation
For companies that are just getting started with automation
₹6,999/month
(up to 100 employees)
Strength
Scaling with advanced automation & employee engagement
₹9,999/month
(up to 100 employees)
Growth
Align employees in your growth journey and get their best
₹13,999/month
(up to 100 employees)
3: Zoho people
Zoho People help in designing the performance that suits our business. This improves and measures employee performance. While we do the performance measurement we can also create a 360-degree, continuous feedback system, and evaluate employees' performance.
The Employee Engagement Software has Four pricing plans.
ESSENTIAL HR
₹48/user/month billed annually
Employee Onboarding
Employee Database Management
HR Files management
Employee Self-Service
Time Off Management
Multi-level Approvals
Module-based Reports
Workflow Management
ZIA – AI Bot
Office Readiness
PROFESSIONAL
₹96/user/month billed annually
Essential HR +
Attendance marking via the web, mobile, and facial recognition
People Kiosk
Biometric Integration
Shift Scheduling
Shift Rotation
IP & Geo-Restrictions
Overtime Calculation
And more
PREMIUM
₹144/user/month billed annually
Professional +
Performance Appraisals
KRA and Goals Tracking
Skill Set Matrix
360-Degree Feedback
Self-Appraisals
Multi-Rater Review
Advanced HR Analytics
ENTERPRISE
₹192/user/month billed annually
Premium +
Cases (Employee Query Management)
Cases SLA Tracking
Self and Blended Learning
Course ManagementCreate & manage courses for specific departments, locations etc.
Course Feedback
Discussion Forum
Assessments
4: Engagedly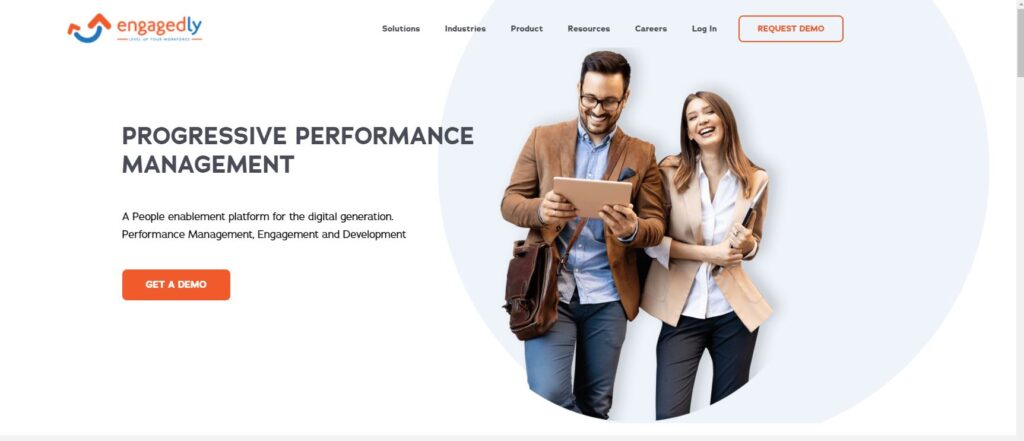 Engagedly Continuous Performance Management helps in both performance and competency assessment. You can set and Track OKRs or your goal inside the software. Multi-rater feedback is enabled and captures real-time feedback
The Performance Management Software has One pricing plan.
*Starting annual agreement is $5,000
Execute Performance
Enable your Teams
Engage your People
Platform Add Ons
Support and Training
5: 15 five
15 five Helps you to Measure performance and a multifaceted approach to performance reviews. Measure OKRs in the platform with the blend of feedback and learning. Insights are built around measuring performance that is data-driven.
The Performance Management Tools has Four pricing plans.
Engage
$4/per user per month.
Employee engagement insights and outcomes
Core engagement survey
Topic-based assessments
Custom topic-based assessments
Filterable heatmap & analytics
Historical benchmarks
Action plan dashboard
And more
Perform
$8/per user per month.
Performance management that inspires growth
Everything in Engage, plus…
Performance reviews
360º feedback
Competencies
Calibration
Talent Matrix
Career Paths & Plans
And more
Focus
$8/per user per month.
Easy OKR management to help execs drive business-critical goals
Only includes the features listed below…
Goal setting with OKRs
OKR chart view
Naming customization
Jira & Salesforce Integration
Data insights
And more…
Total Platform
$14/per user per month.
A full suite with engagement, performance, and OKRs all-in-one
Everything in Engage, Perform, and Focus, plus…
DPAs and security questionnaires
6: Lattice Performance Management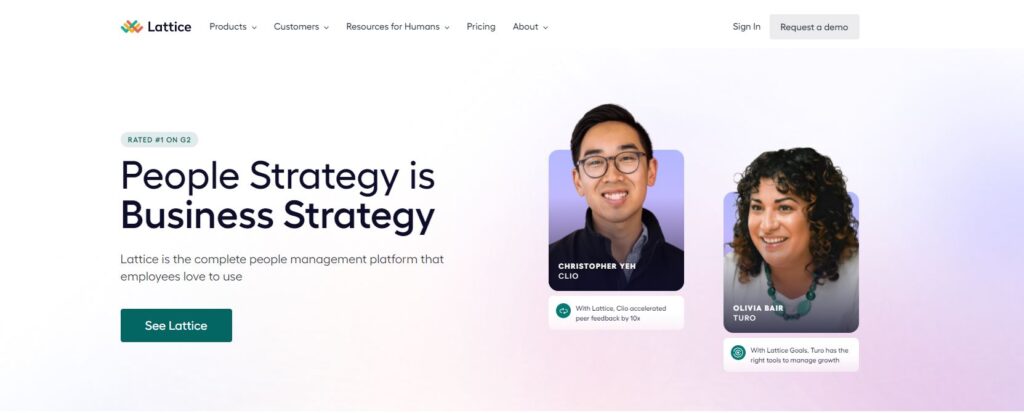 Lattice Performance Management Measure real-time performance along with feedback and conversations. Ensure the feedback flow in all direction. modules are modular, you can customize them as per the organization's requirement.
Pricing
The Performance Management Tools has One pricing plan.
Performance Management
$8 person/month
360°, manager, and peer performance reviews
Custom question templates
Performance reporting and analytics
Performance review comment sentiment analysis
In-product calibration
Dynamic org char
7: Reflektive

Reflective provides rich and relevant employee data that has continuous performance management details to ensure the decision making is data-driven decision making
The Performance Management Tool has one pricing plan.
Starting From: $7500.00 /month (Flat Rate)
8: Empxtrack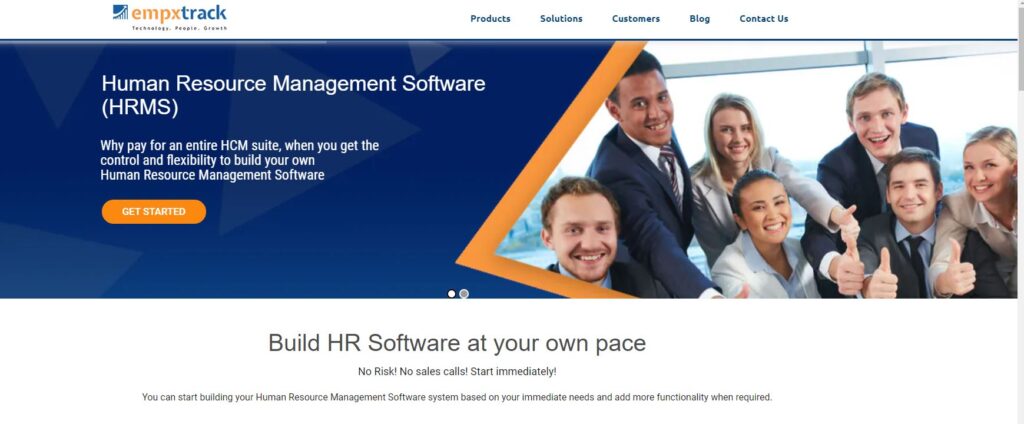 Empxtrack provides an end-to-end performance management system that aligns employees with business objectives. It has an easy-to-use interface and configurable software. Employee performance management software encourages the high performance of your teams and provides real-time feedback to employees
Performance Appraisal: 5 Appraisals every year absolutely
Free with 3 different workflows and configurable forms.
Buy additional reviews at $12.75 each.
Workday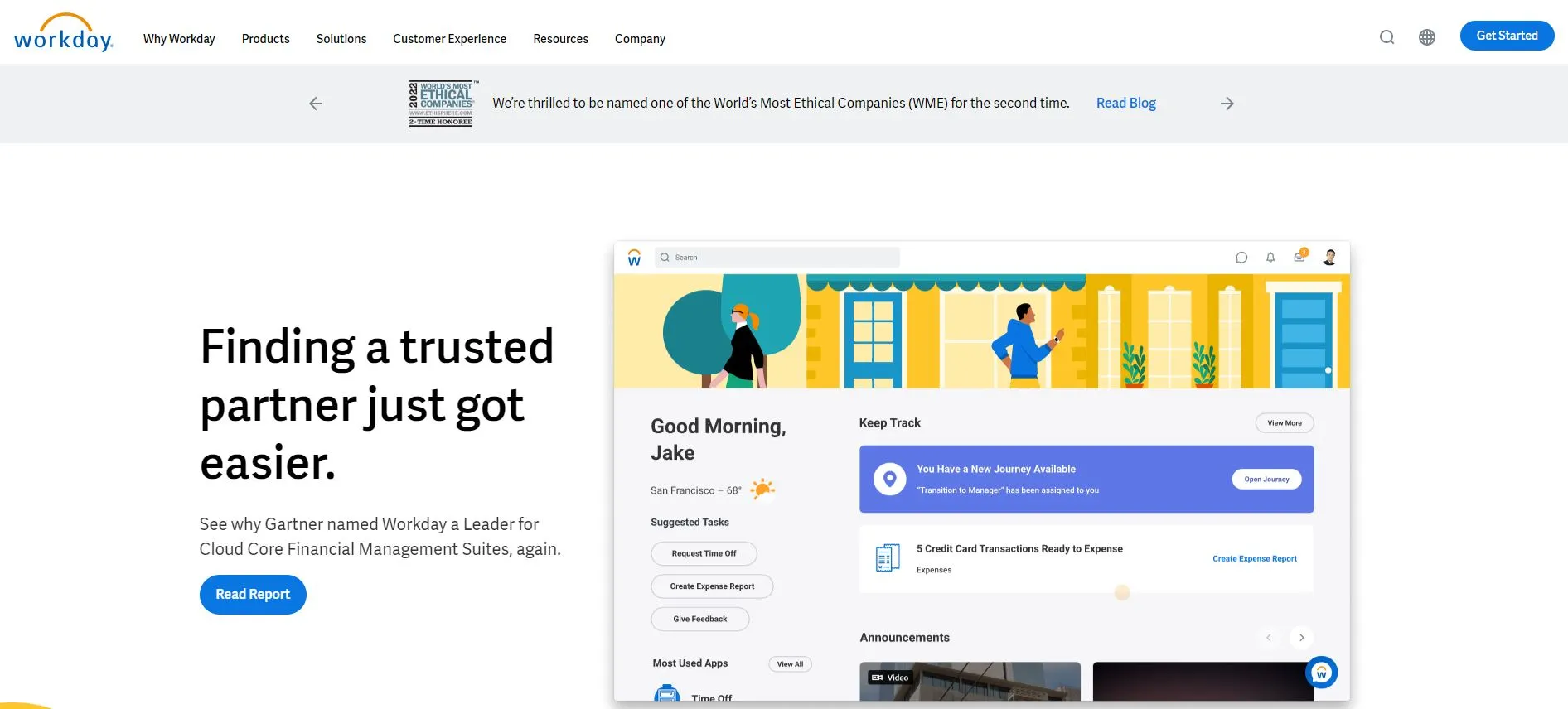 Workday is a SaaS platform for managing human capital. They focus mainly on small and medium businesses to support them in creating a great space for organizations to manage their human capital. Provides employee self-service for performance, benefits, and even recommended learning all from a single interface.
Features
HRIS
Compensation
payroll
Time tracking,
Benefits,
Learning
Pricing:
The Performance Monitoring Tools has a pricing plan.
Request a Quote for pricing
Oracle Cloud HCM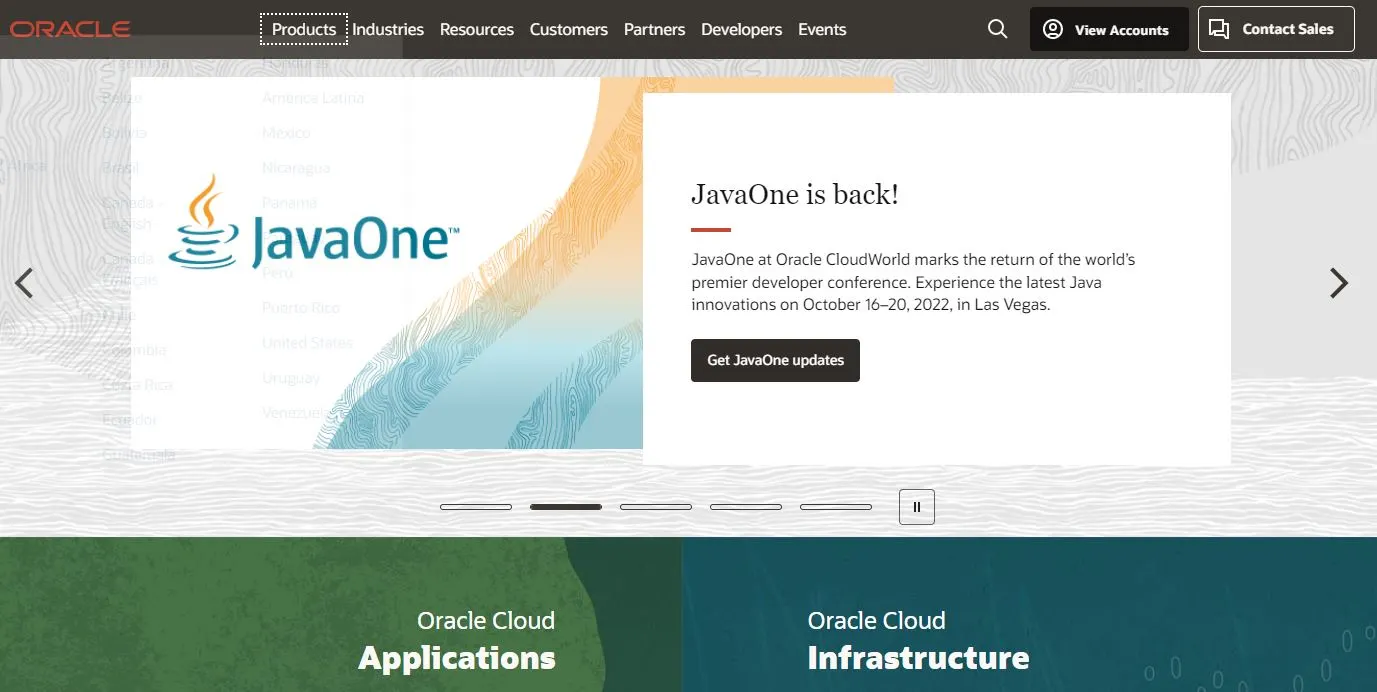 Oracle is a full human capital management suite. Oracle is used by enterprises as one platform for managing the workforce. Human Capital Management (HCM) allows organizations to migrate from the traditional approach to a modern way of digitizing their entire HR administrative functions. HCM considers the workforce as more than just a cost of doing business; it is a core business asset whose value can be maximized through strategic investment and management—just like any other asset.
Features
HRIS
Recruitment
Compensation
payroll
Time tracking,
Benefits,
Learning
Analytics
Pricing:
The Performance Monitoring Tools has a pricing plan.
Request a Quote for pricing
Conclusion
Pick the performance management software that is best suited to your organization. Goal setting is an important aspect of a business and we can help you by sharing more content on performance management. Write to us or subscribe to us for more performance management content.
Set the goal before you start, success follows, All the best!!
Frequently Asked Questions
Keka
zoho people
engagedly
15 five
 Lattice Performance Management
Reflektive
empxtrack
Based on our continuous research and interviews with the CXOs and the CHROs we understood the below given can be a basic guide in selecting a software platform.
1. Software platform – Platform onboarding should happen in a lesser amount of time. The User-friendly interface can help better in adaptation. The features should be customizable as per the organization's requirements.
2. Support – The product support should have a quicker resolution time with a dedicated account manager.
3. Integratable – The product's capability integrating with other tools used by the organization
Our free demo helps you in understanding our product in detail, so you can save time that you spend on onboarding process.