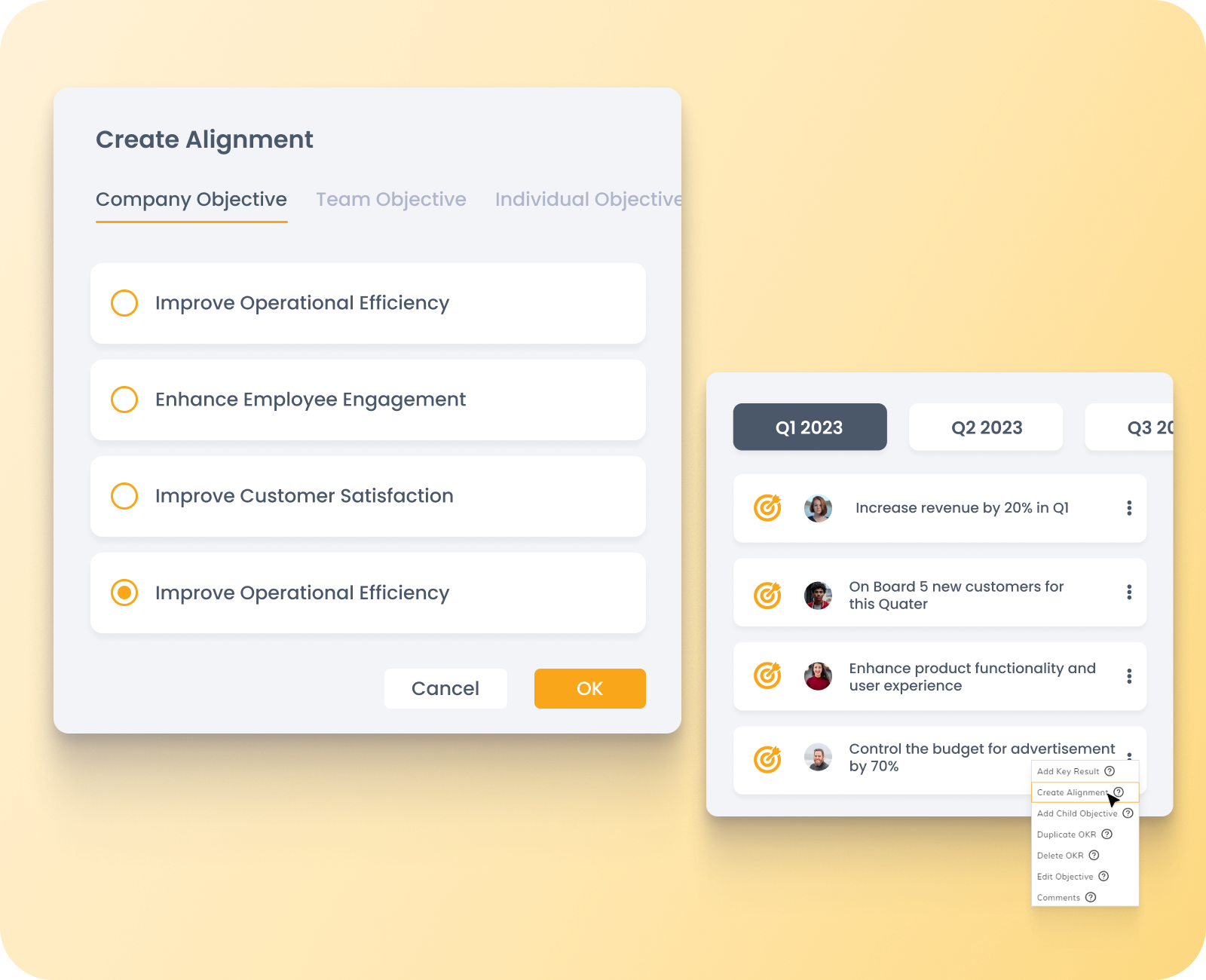 Objective & Key Results
Intuitive User Interface: Experience seamless navigation and a visually appealing interface that simplifies the process of setting and managing OKRs. Our user-friendly design ensures effortless adoption and engagement.
Alignment at Every Level: Foster alignment across teams and departments by cascading OKRs from the organizational level down to individual contributors. Create a clear line of sight from high-level objectives to daily tasks, ensuring everyone is working towards the same strategic goals.
Actionable Insights and Analytics: Gain valuable insights into OKR progress, performance, and trends through our powerful analytics dashboard. Track key metrics, identify areas for improvement, and make data-driven decisions to continuously optimize goal management.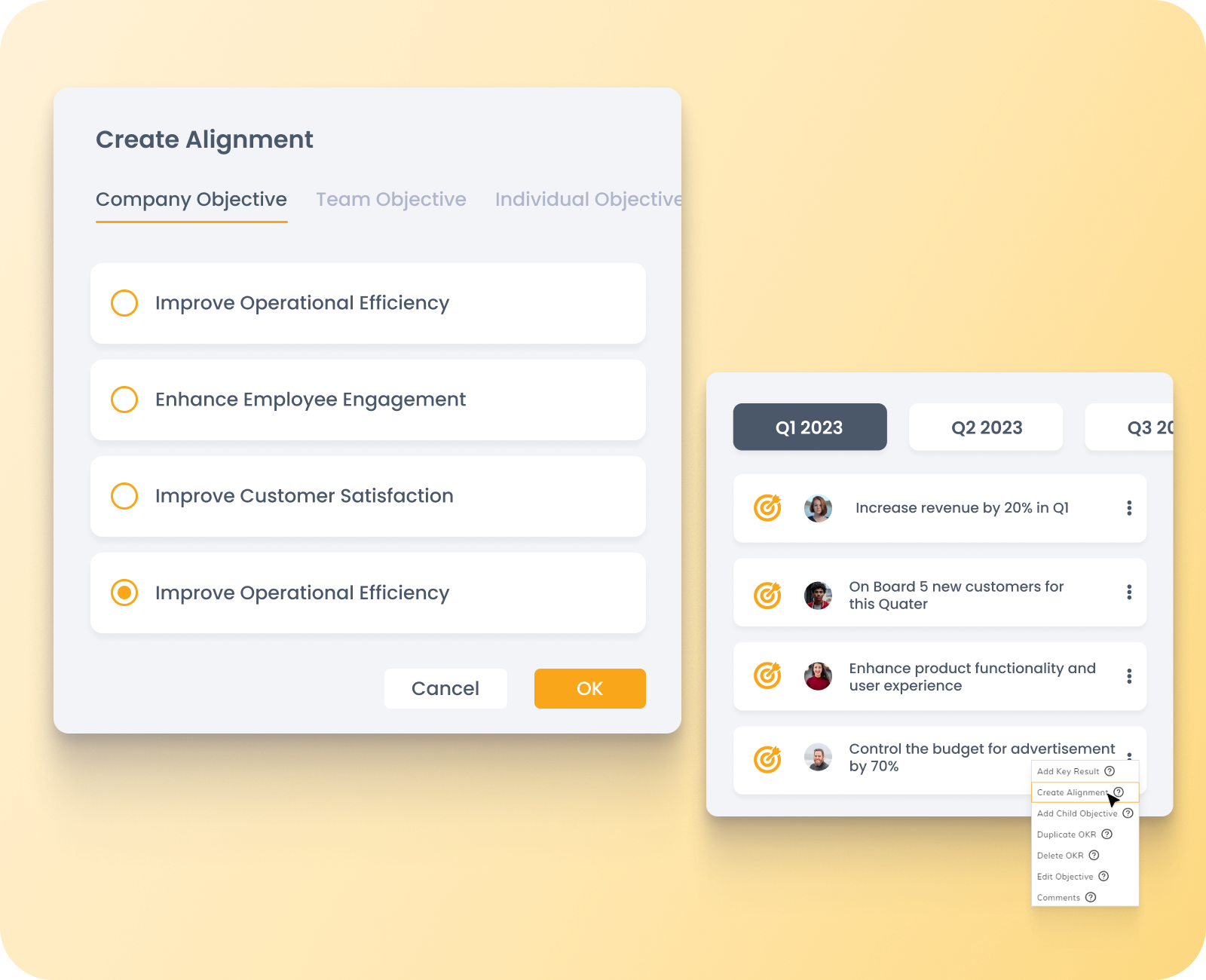 Comprehensive KPI Tracking
Monitor progress:  analyze trends, and make data-driven decisions for enhanced performance.
Dynamic KPI Library: Access a vast library of pre-defined KPIs or create custom ones tailored to your specific business needs. Leverage industry-standard metrics and best practices to measure success effectively
Powerful Dashboarding: Visualize your KPI data through intuitive and customizable dashboards. Monitor performance at a glance, identify areas of improvement, and communicate progress effectively to stakeholders
Customize questionnaires to fit your needs: Tailor assessment questionnaires to align with your specific requirements, ensuring that you capture the insights and data that matter most to your organization.
Engaging and intuitive UI: Our software provides a visually appealing and intuitive user interface, making it easy for participants to navigate through the assessment process and provide meaningful responses.
Streamline feedback and reporting: Generate comprehensive reports and share them with participants and stakeholders effortlessly. Facilitate constructive feedback discussions and track progress over time to support individual and organizational development.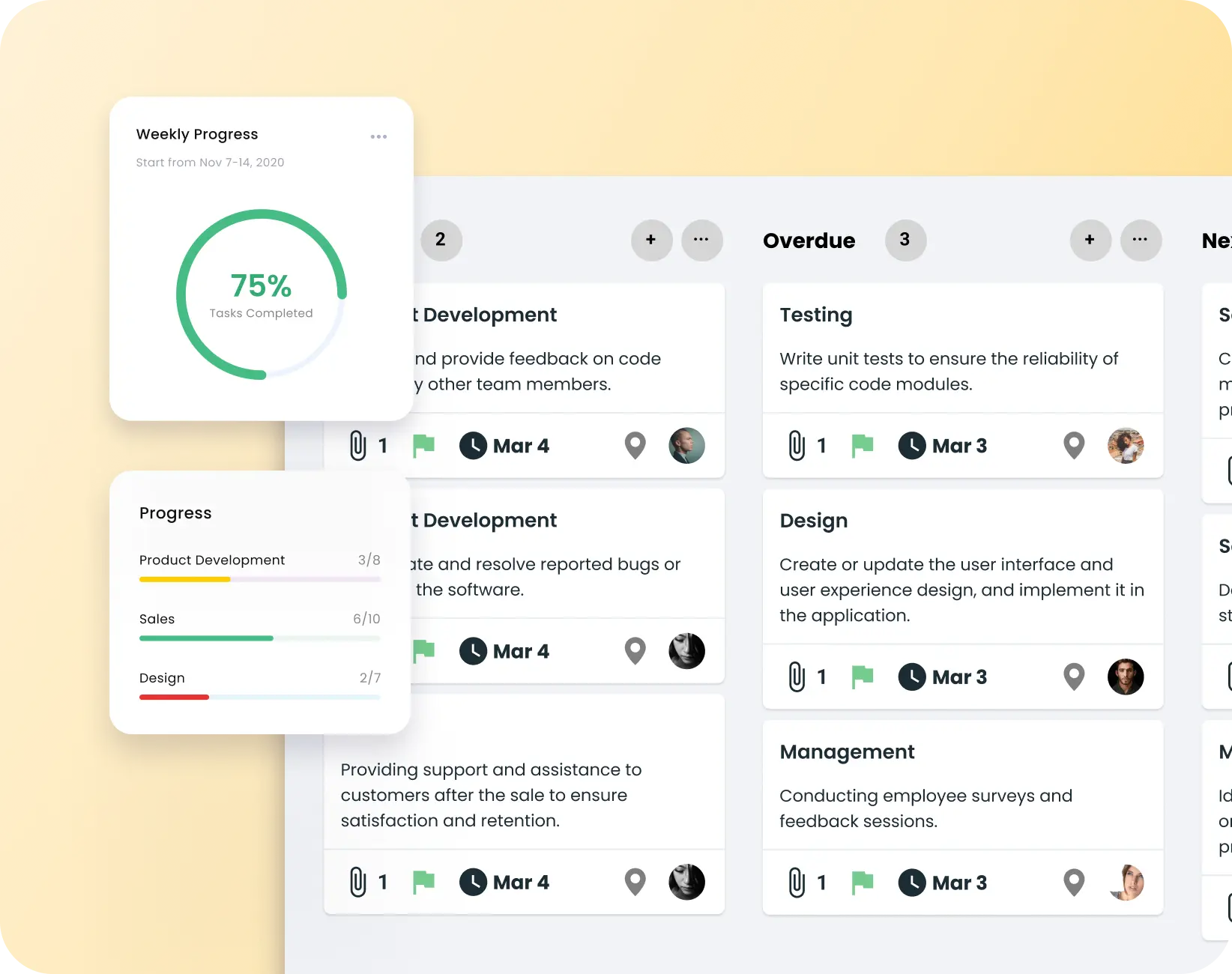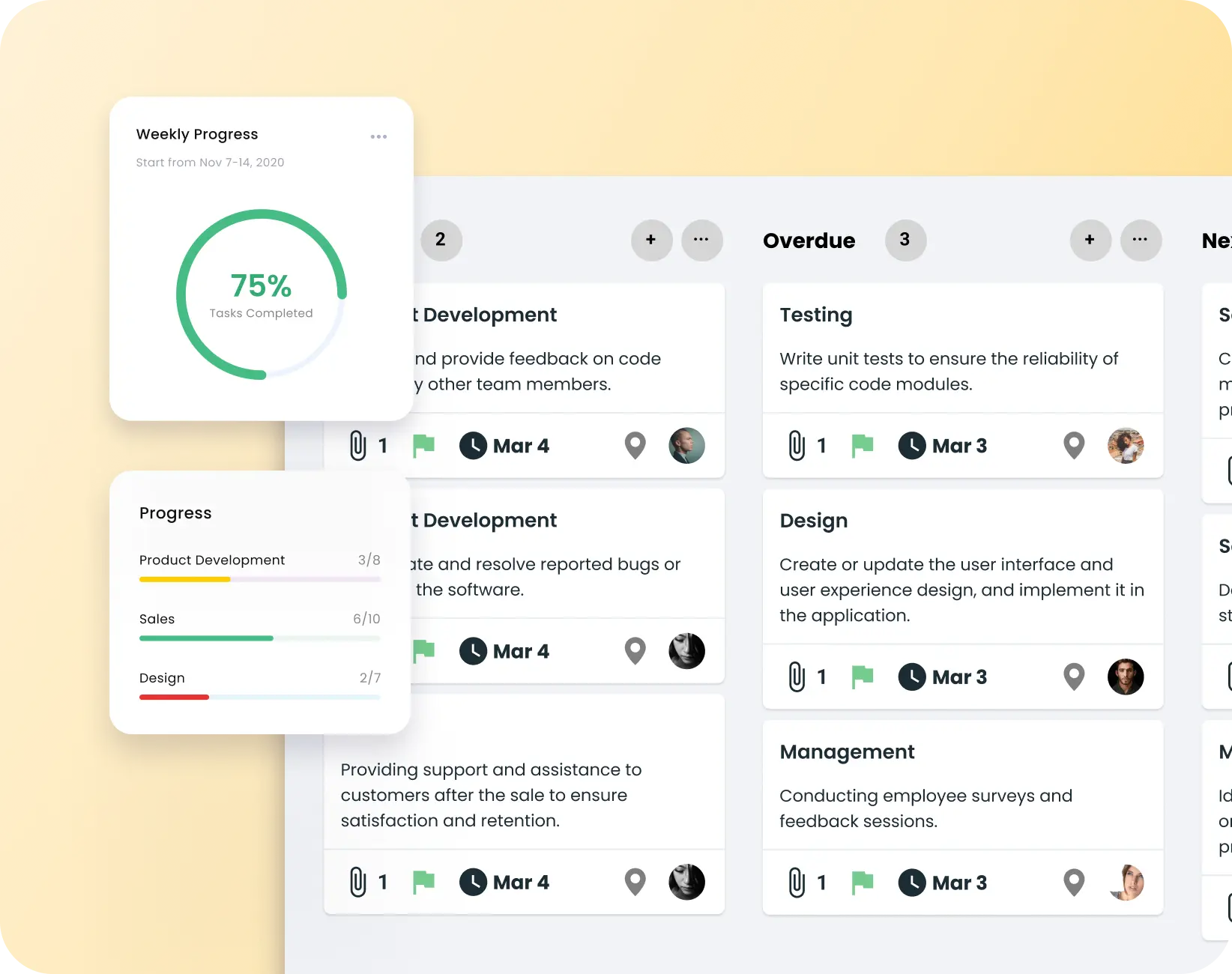 Task Management
Efficient Task Management: Streamline your workflow with our user-friendly task management module. Stay organized, track progress, and prioritize tasks effortlessly.
Robust Reporting: Gain valuable insights into project performance and team productivity with our comprehensive reporting and dashboard features.
Intuitive User Interface: Our software offers an intuitive and easy-to-use interface, to Boost productivity and collaboration with a tool that is accessible and adaptable to your team's needs.