10 Best Business Development OKR Examples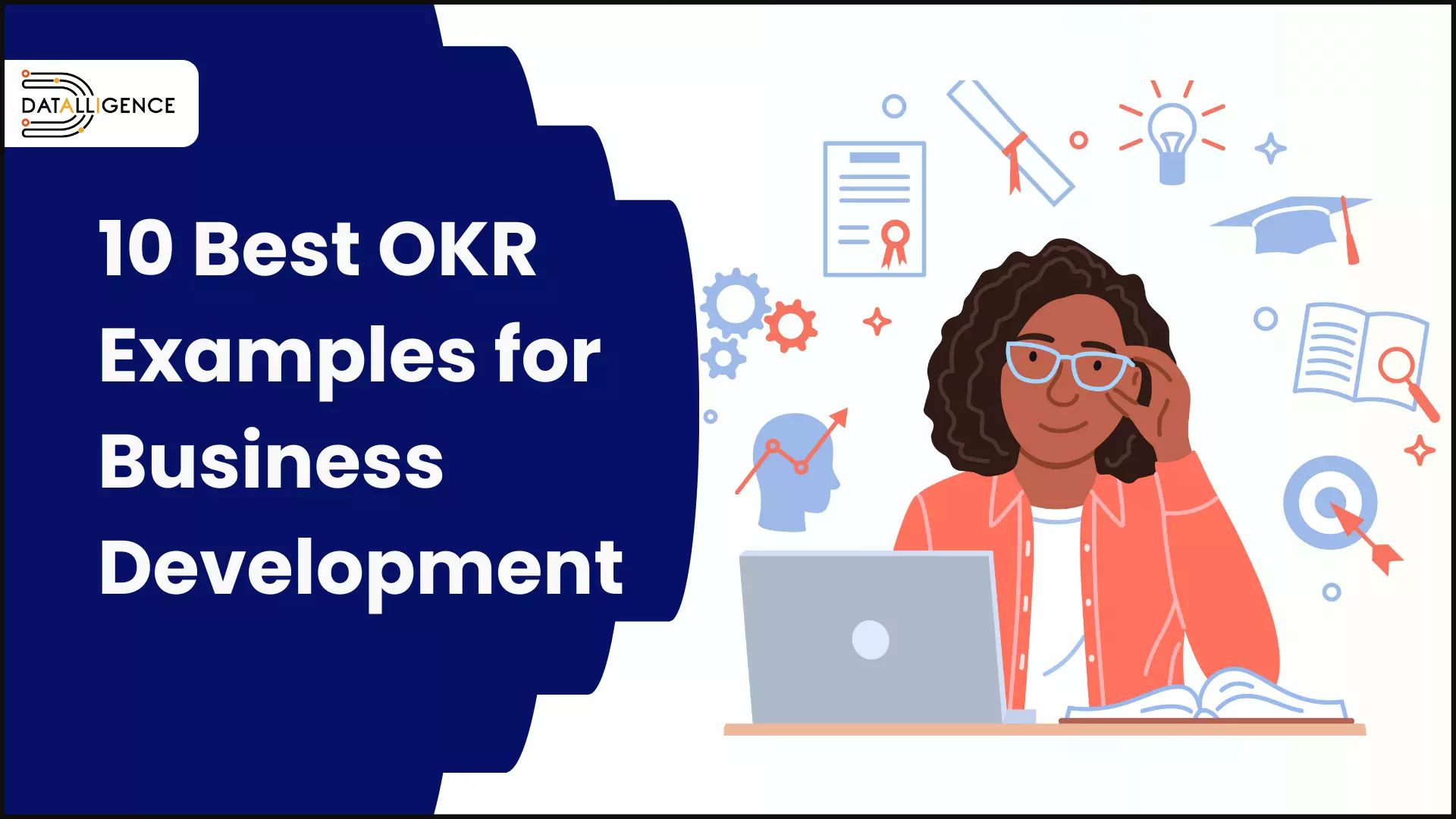 Objective and Key Results(OKR) are a goal-setting framework that helps organizations to measure their goal performance. Proven and popularised by Google while John Doerr introduced it to Google. OKRs framework help to grow business 10x.
OKRs support creating organization, department, and individual goals. These goals help organizations identify the interdependencies and help collaborate cross-functionally. While organizations have been changing the way they work and the workforce that is different, need constant focus and prioritization. Frameworks like OKRs help us to achieve the desired.
As being industry agnostic, OKRs help to measure the performance of organizations of any size and diversity. Our coaches have constantly been working in the industry to understand the challenges and have been working along with them to solve their business problems.
How Does OKR Software Help Business Development?
The Business Development team has been a key player to establish an organization's sales, revenue, and customer retention. It is necessary that they have the right set of OKRs that delivers a result that is aligned with the organizational performance. These OKRs help in understanding how and why customers prefer and stay with us. Being an important metric to measure OKRs can solve the problem
OKR software for Business Development executives.
OKRs have metrics that measured customer acquisition and retention. The data-driven team is also aligned with another department to get their goal achieved. These interdependencies make OKRs the best framework to execute.
OKRs allow a team to set metrics that help them to be innovative at the same time resolve a few critical customer service queries.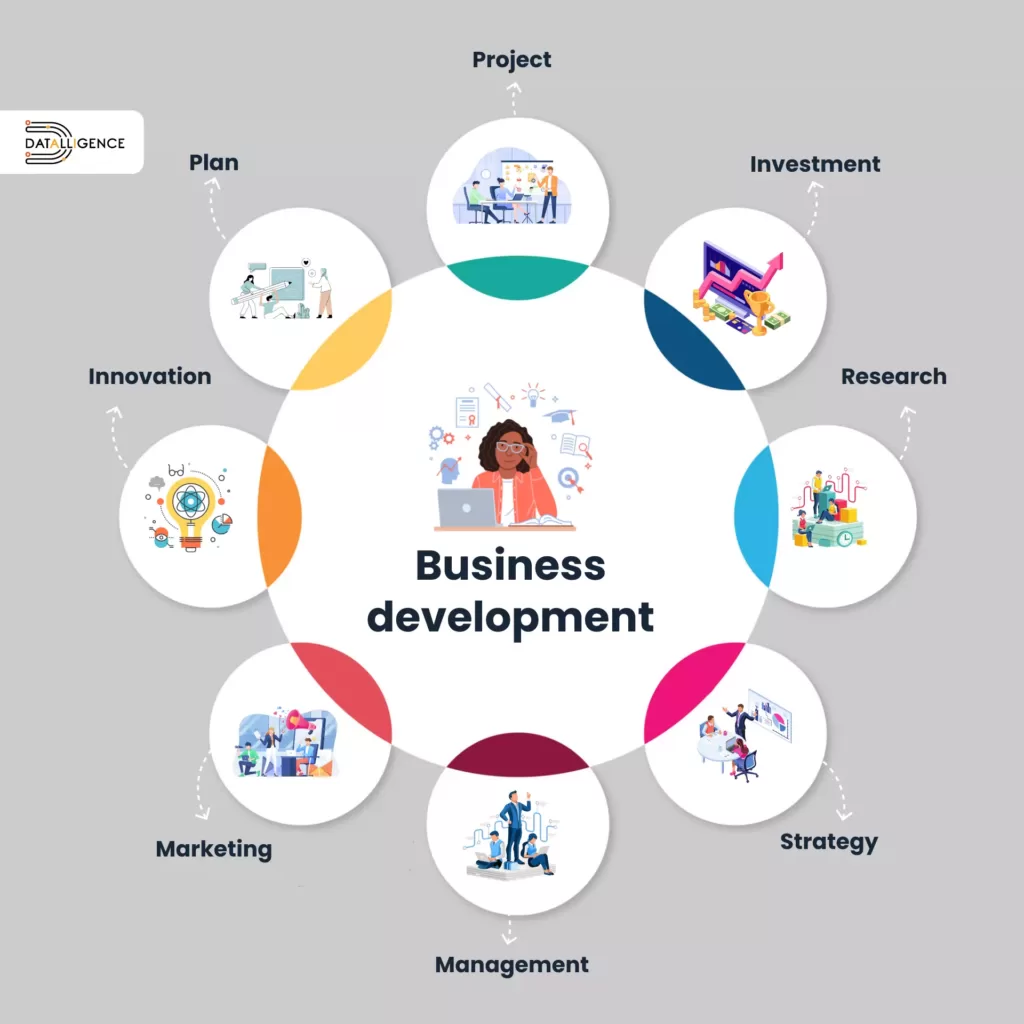 10 Top Business Development OKR Examples
Business Development team objectives get achieved with its well-defined Key Results. OKRs can help us to understand the SWOT(Strength, Weakness, Opportunity, and Threats) of the team to set it rightly defined. Creating Business development OKRs also ensures that we achieve our organizational Goal which is linked to the company's vision. These metrics help us understand our product-market fit, competitor landscape, and our target geography performance
Objective 1: Increase customer relationships
KR 1: X number of interviews with our key customers
KR 2: Propose an improvement plan to fill the gap by X month
KR 3: Achieve customer rating of X
Objective 2: Expand to the APAC region successfully
KR 1: Complete the partner onboard by X days
KR 2: achieve X million order value by X month
Objective 3: Increase sales funnel by X% by Q2
KR 1: Increase x number of the region increased by X month
KR 2: Increase X number of leads in the sales funnel
Objective 4: Increase our customer penetration by Q2
KR 1: Increase the distribution channel to X number by Q2
KR 2: X number of new states per quarter
Objective 5: Increase the inbound sales channel
KR 1: Achieve 60% of business through inbound
KR 2: increase X% of signups by Q2
Objective 6: Create a team that delights customers
KR 1: publish X success stories per month
KR 1: Increase reviews in G2 and Capttera by X%
Objective 7: Provide support to ensure Business Development
KR 1: Conduct one on one every fortnightly to support the team in their challenges
KR 2: Provide automated CRM for better results
Objective 8: Increase Business Development in APAC
KR 1: Hire x business development team to support the APAC region
KR 2: Hire X number of Business development managers by Q2
Objective 9: Foster learning aptitude
KR 1: Product Knowledge training for at least X man-days a month
KR 2: Train team in behavioral and interpersonal skills for X hours a month
Objective 10: Build a winning team
KR 1: Hire X number of BDR by X month
KR 2: Onboard director BD by X month
Implement OKR Software solution for your Business Development team
While implementing OKRs in the Business development team, it is essential to understand the key customer growth metrics along with the customer relationship metrics. Setting clear department goals and individual goals is very important as there are various metrics available. Recognizing the key metrics that matter to business will help in crafting OKRs
Talk to our experts more about OKR Software.
Talk to our experts to more about Business Development OKRs. Our domain experts can work along with the organizations to create OKRs that help in revenue growth and increase profitability. OKRs are industry agnostic and it is very interesting when it is applied to process and metric-driven teams. The outcome is quantified and hence the results are more tangible. Write to Datalligence for implementing OKRs today.
FAQ About Business Development OKR
Our free demo helps you in understanding our product in detail, so you can save time that you spend on onboarding process.