How does Datalligence OKR Software accelerate performance?
Datalligence OKR software 🎯- Align to the goal and track execution seamlessly
Measuring and tracking performance has been the greatest challenge? we are stuck with excels that don't provide any insight that would be useful for the business.
No Goal visibility
There is no link between strategy and execution
Lack of alignment
No Accountability
Lack of priority
Datalligence OKR software automates and tracks the performance. Help organisations to stay informed and agile. Connect and engage the workforce continuously.
Publish Annual goals in the Datalligence Platform
Progress tracking by check-ins
Objective alignment tree for a birds eve view
Create and align OKRs to the team
Track OKRs that are "On-track, Off-track, and "at-risk"
OKR Software Benefits 😍
Inspire Teams by converting the actions into results. Align and focus. Constantly review and. Conduct quarterly retro for learnings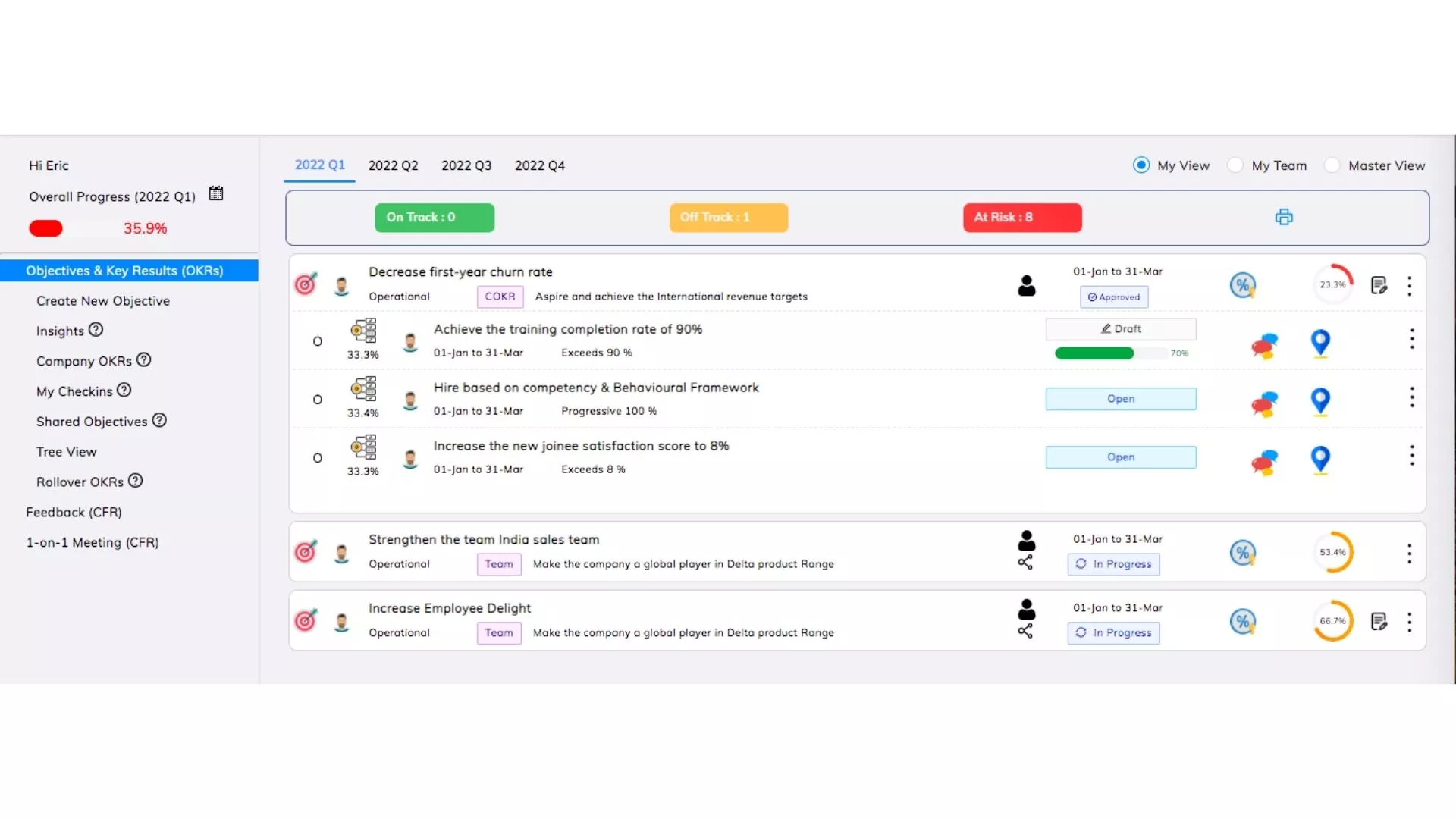 Set key results that are specific to the business. Metrics that drive the objectives will bring in radical clarity on what are the key metrics that contribute to the business.
The value created is measured through the key result progress. Key results define how to achieve the objective to drive focus and bring clarity. Create business impact of measuring what matters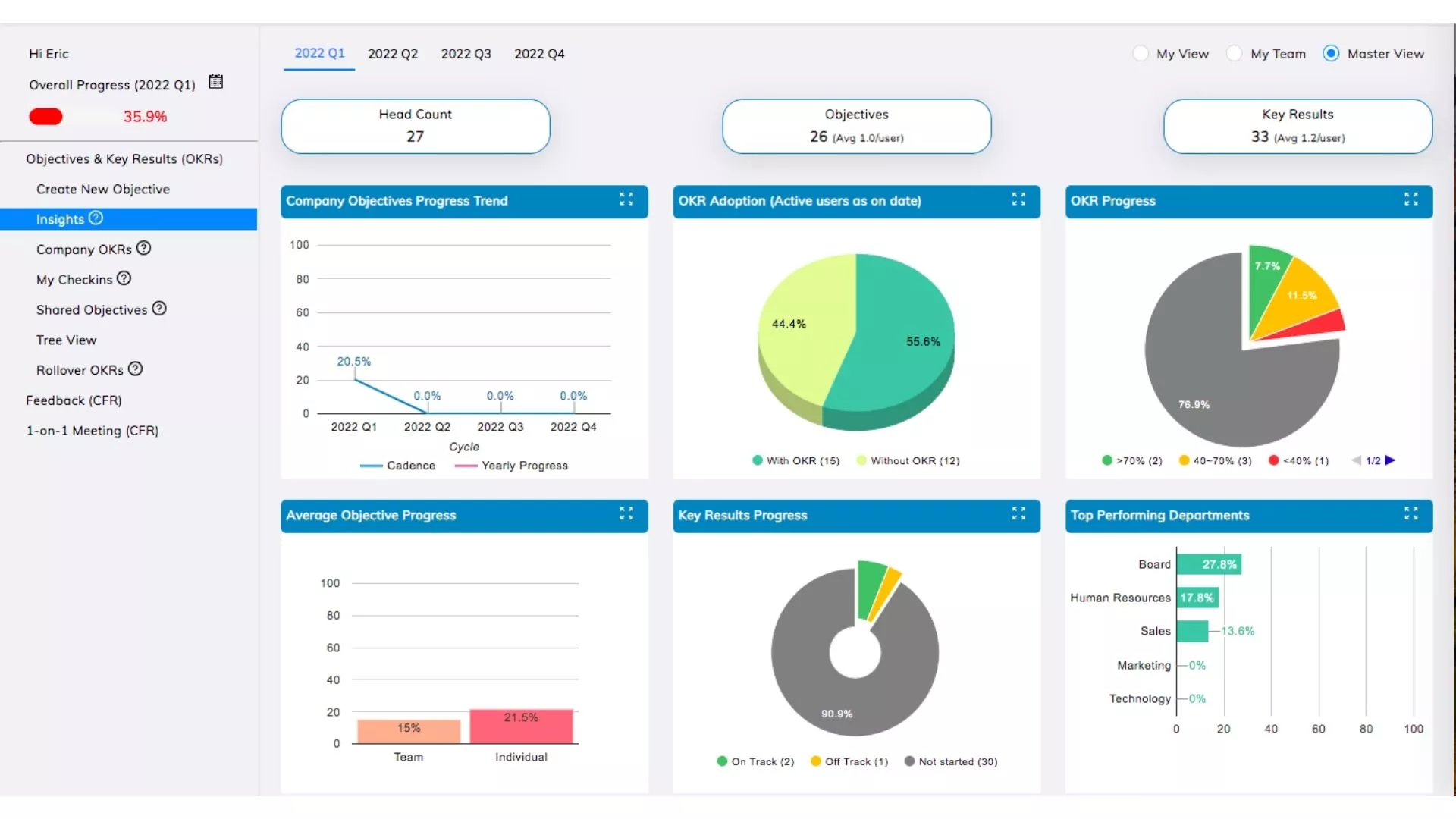 Alignment is key to OKRs, OKR software brings in alignment and continuous progress tracking. Increases collaboration and drives data-driven decision-making.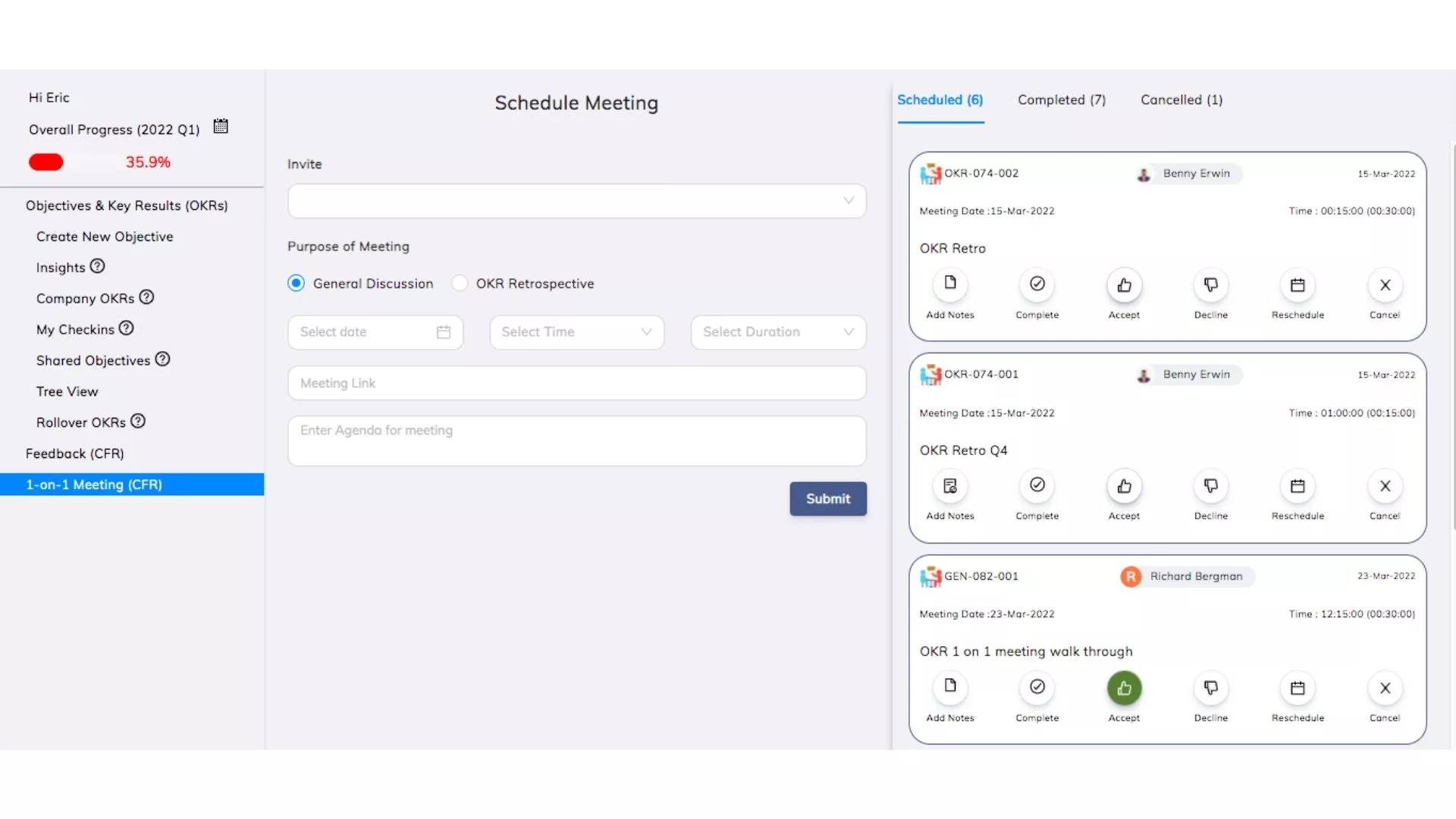 OKRs increase collaboration by connecting teams on a common goal. Allows contributing cross-functionally to increase collaboration
Autonomy at its best when using OKRs. Increases the ownership and ensures that every individual is accountable for what they own.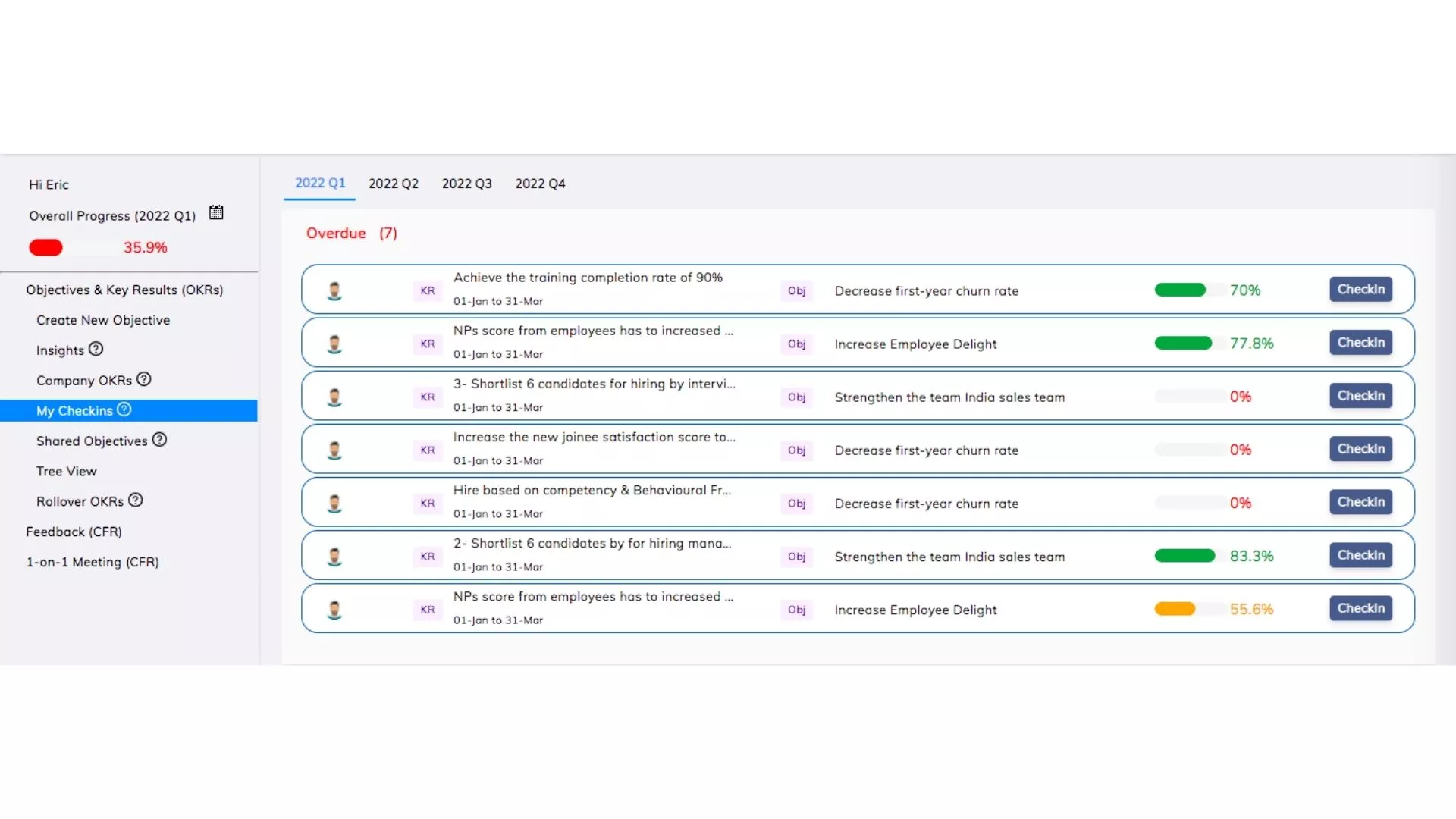 Less is more. As OKRs are limited from 3 to 5 it allows us to prioritize what matters to the business. The priority helps teams to increase the focus and deliver what is required in that particular quarter and helps in decreasing the execution gap.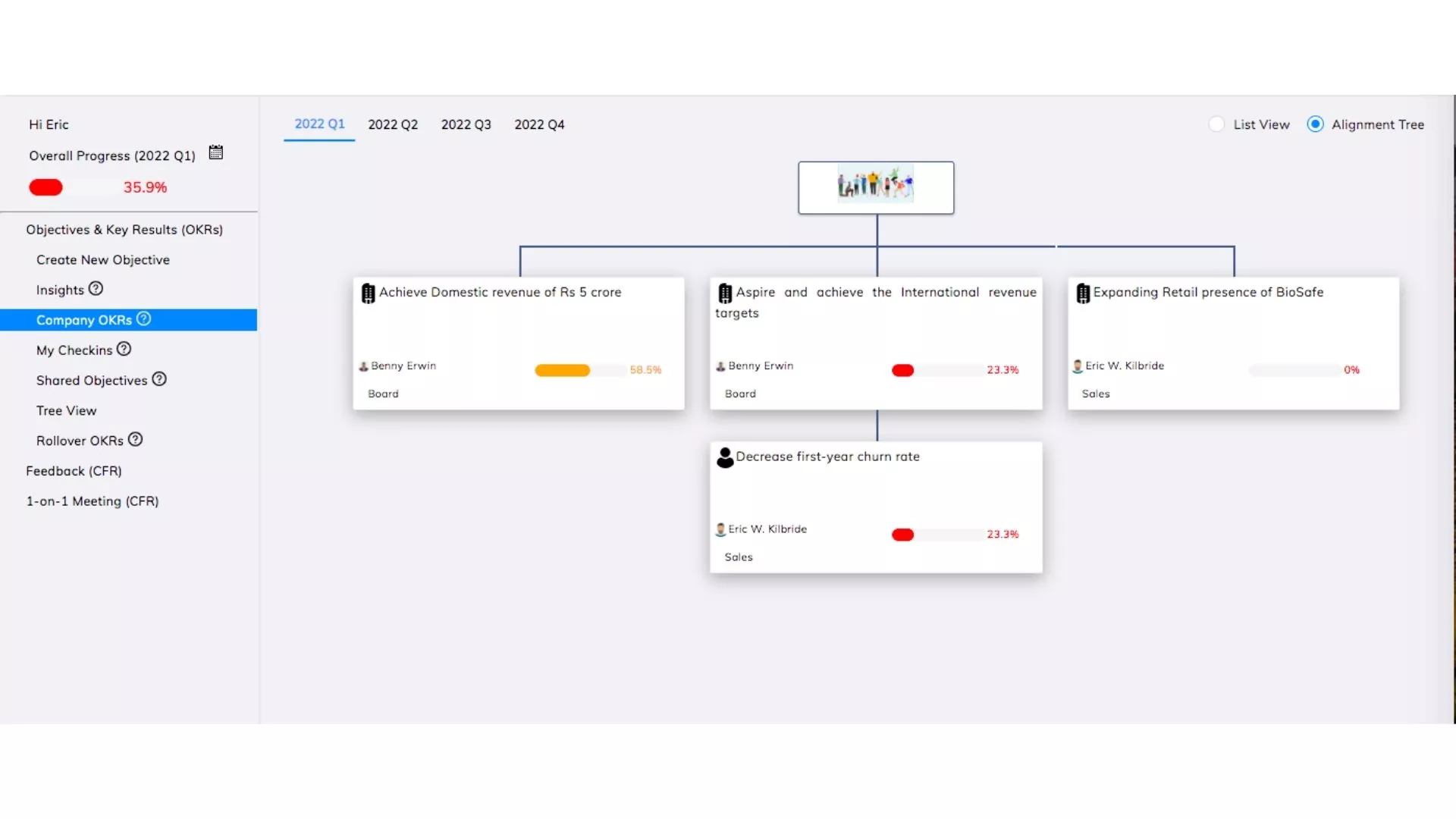 Aligning the OKRs to the team or organizational objectives ensures the force is in one single direction, the annual goal. This increases the execution velocity leaving no room for surprises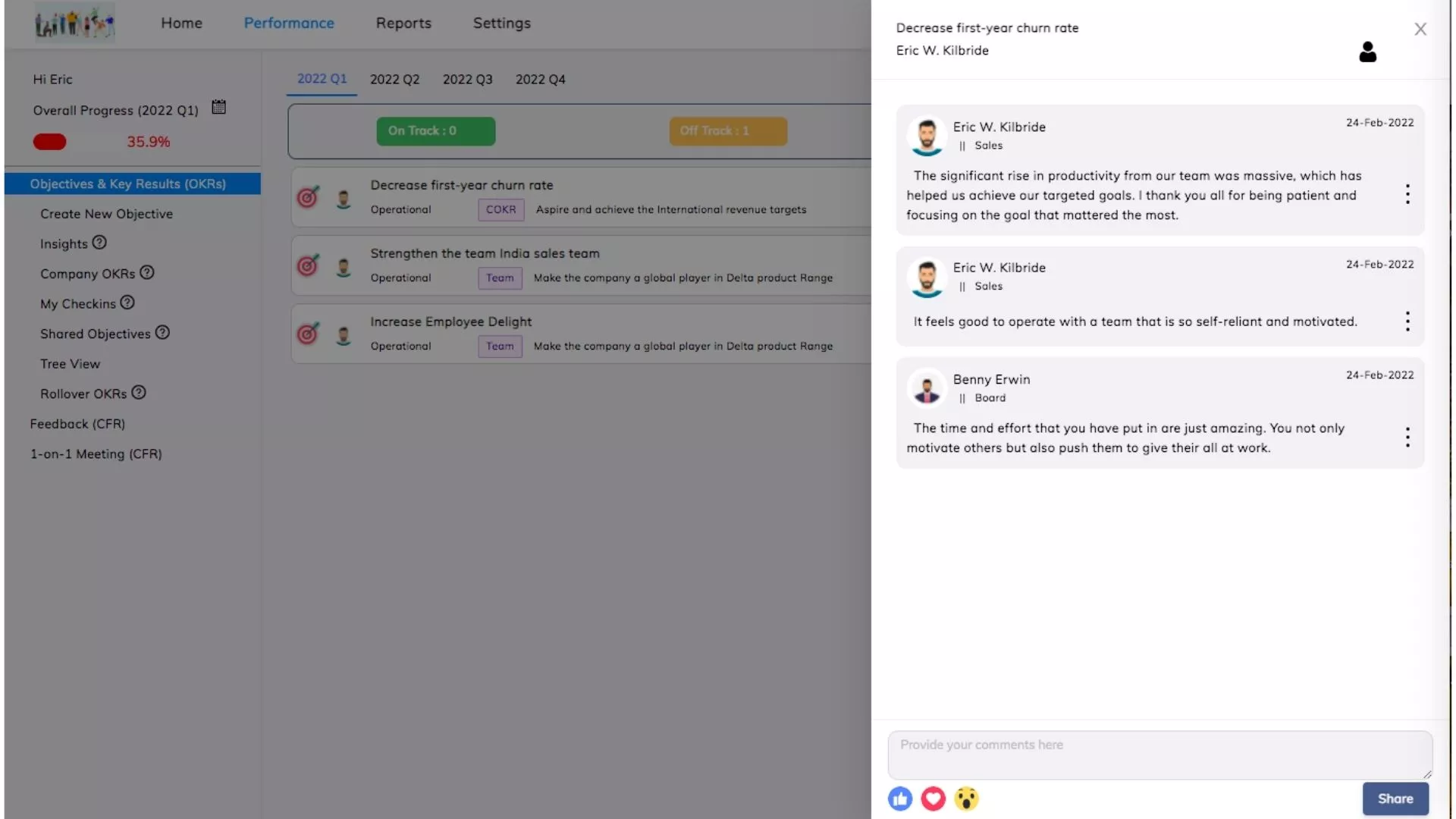 Creating ownership and autonomy creates a performance culture. A positive work environment where individuals connect and collaborate to execute the objectives.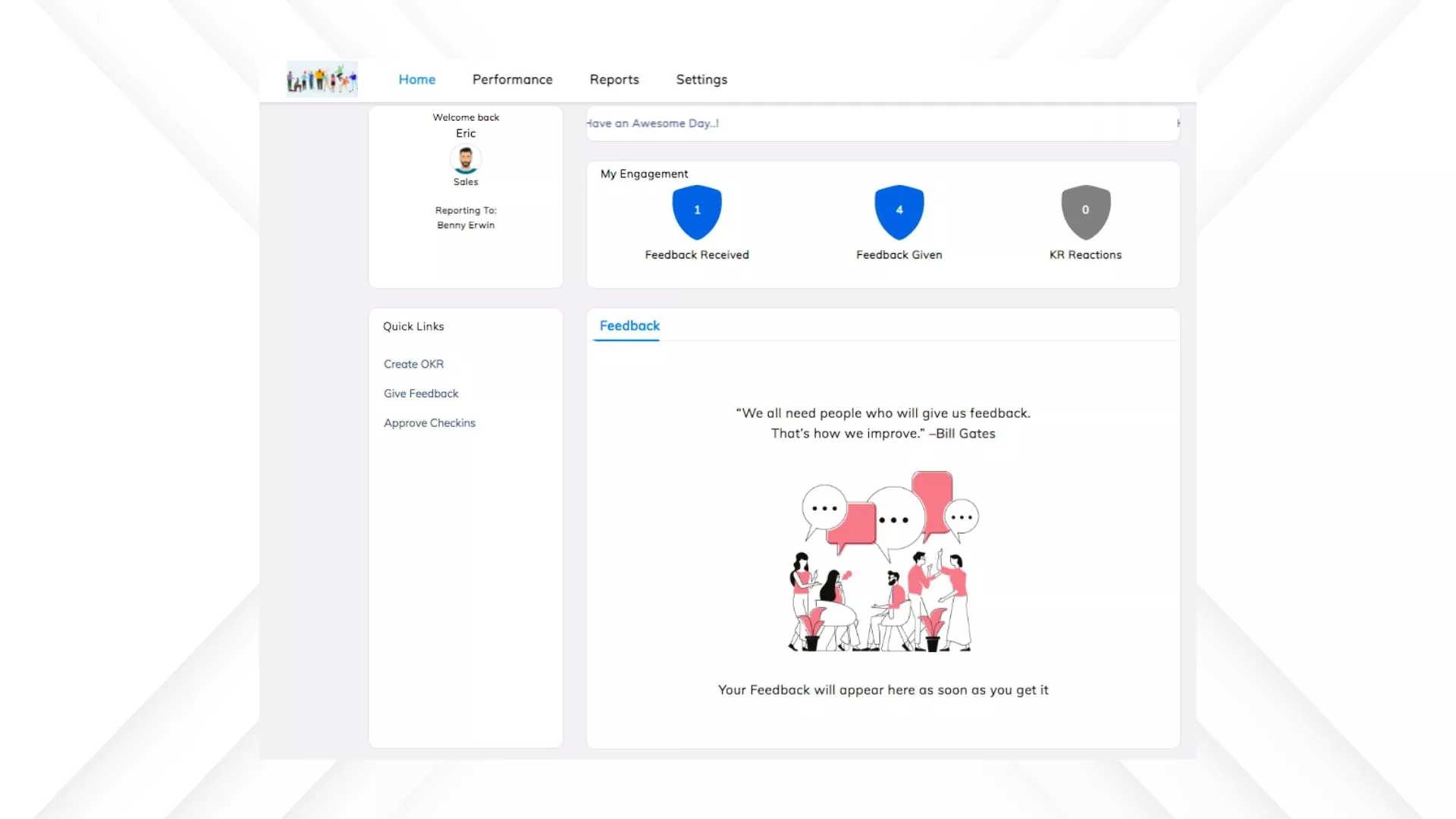 OKR fosters CFR(Conversation, Feedback, and recognition). CFR creates and increases employee engagement and promotes multi-directional feedback.