10 Best Product Management OKR Examples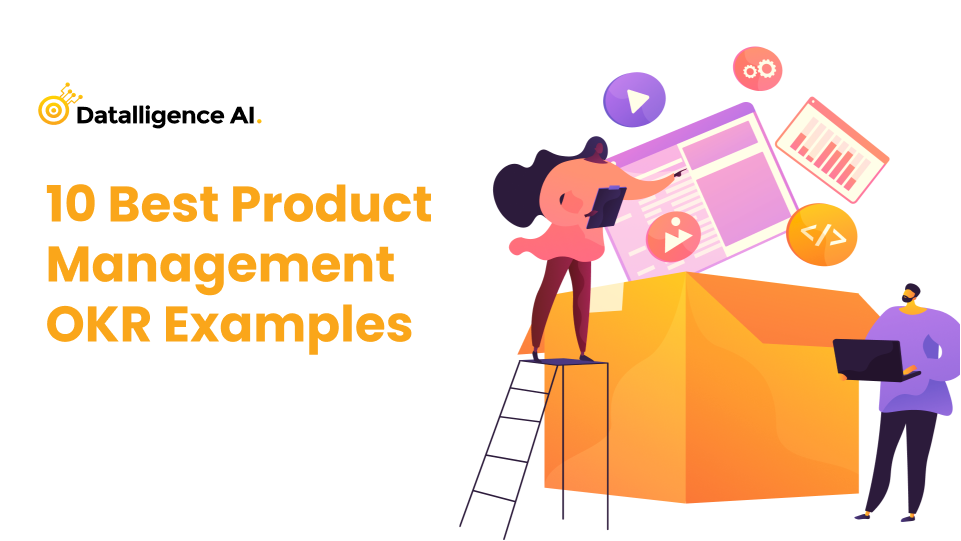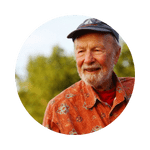 "Any damn fool can make something complex, it takes a genius to make something simple."
Pete Seeger, Product Director at Docusign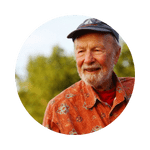 "Any damn fool can make something complex, it takes a genius to make something simple."
Pete Seeger, Product Director at Docusign
When writing product management OKRs, we get common questions like where do we get started? and what can we write? To make it simple we are sharing few examples and a basic guide for your own organization team and Individual OKRs
Isn't that profound? Your customers are either looking for some product/solution to solve their issue, to reduce their effort, or to save up their time. In any of those cases, they are not looking for a product/solution that will make the situation further complex. As a Product Manager, it should be your goal to make things easier for your customers. In other words, simplify them, much like what OKR Software's part in designing, developing, and deploying the product. While the cycle of the "Product Managers" starts at the contemplation of the product and ends at their deployment, those are not just duties of an efficient Product Manager. They also do have the responsibility to inspire, motivate and bring together the team of employees.
So we have compiled a certain set of strategies that are guaranteed to improve your success as a Product Manager using OKRs. Continue reading.
What is an OKR?
Objectives and Key Results (OKRs) is a goal-setting framework with tracks and measures the goal. An objective defines what is to be achieved. The key results help in measuring how to measure the objective. OKRs align with company objectives and help in measuring the company objectives. Department and individual objectives align with the company objective and are systematically linked.
Why OKRs for Product Management?
Setting product management goals are crucial and the goal has to align with the stakeholders and the product development team. Vision and business goals help in defining the product strategy. Product strategy gets converted to departmental objective and aligns with the product road map. Product goals help in tracking the progress of the user and the strategy and both together help us closer towards our vision.
While we break the product management life cycle, we will get insights into how we can create OKRs.
Research
Plan & design
Development
Product Release
Continuously improve Acquisition, Activation, Retention, Referral, Revenue
Benefits of OKR Product Management
1. Clear Focus
There was this one episode of "Survivor on CBS" (a US reality game show), where a team of four was assigned to solve a puzzle by moving blocks of shapes again, and the catch was everyone in the team except one had to be blindfolded. The one who is not blindfolded will not take part in the game but will guide the other teammates in moving and solving the puzzle. That particular game can be taken as a criticism of how most teams work in a company. Stakeholders in those companies confuse agile for changing their minds twice every three weeks. This is because of a lack of vision for the company's objectives. With the hierarchy of goals in OKRs, this can be prevented. So, teams work on what objective is important rather than what is next. The visibility of the Objectives and their progress will further solve any confusion.
2. Autonomy
By focusing on Outcome OKRs (focusing on the impact that occurs as what the team does) rather than Output OKRs (focusing on key result achievement on the course of reaching the objective). This will be helpful because the stakeholders won't be adamant in achieving all the key results during the progress but are agreed upon a set of Outcome-based metrics. With this autonomy, the product team will focus less on ambitious key results and more on solving critical problems.
3. Alignment
Another important asset of OKRs for product managers to drive maximum success is its flexibility in having horizontal and vertical alignment. Traditionally OKRs are set on the leadership level for the rest of the company to follow and implement. But with horizontal alignment, product managers can ensure that the goal of one team does not compete with the goal of the other team, thereby avoiding conflict. With a simple definition and review of the OKRs Tracking software at the beginning and the end of the quarter, all the potential misunderstandings can be eliminated.
Product Manager OKR Examples
1. Starting Product Development
Important is that we need to understand the users and their requirements before initiating the development.
OBJECTIVE: Launch the New product by Q1
KR 1: Interview X users
KR 2: Customer requirement documents review up to X numbers
2. Identify Product-market fit
Product-market helps companies target customers who are using products that match ours that helps in sustaining the product and increase profitability.
OBJECTIVE: Ensure the product-market fit
KR 1: Ensure PMF validation with X users
KR 2: Conduct X interviews with prospective buyers who are matching ICP
3. During Research
At this stage, the main task is to understand the customer's problem. So,
Objective: Justify the problem-solution that fits the product
KR 1: Conduct the design sprint to create and test the solution
KR 2: Justify the top 15 important hypotheses
KR 3: Perform at least 20 interviews with the target audience concerning the problem
4. During Design and development
At this stage, the focus shifts from validating to the speed of the delivery. So,
Objective – Increase the speed at which the new feature/product is delivered
KR 1: Increase the sprint team speed by 20%
KR 2: Decrease the bug-per-feature from 2.0 to 1.0
KR 3: Decrease the average lead time by 5%
5. During the Release
At this stage, only the product-related metric is specified because the product team cannot directly influence the marketing metric. So,
Objective – Perform a successful product launch for V4
KR 1: Hike up the sign-up trial rate from 35% to 60%
KR 2: Hike up the trail to paid conversion rate from 10% to 20%
KR 3: Raise the referral revenue by 10% 
6. Product Planning
The user acceptance test is vital before the product plan as it will guide to planning the road map better
Objective – User testing of the Product
KR 1: Complete 10 usability testing
KR 2: Integrate user testing into a launch plan
7. Insights from non-users
Churn is a key aspect to be evaluated as the insights will give us a lot of understanding of the gaps that we haven't visualized
Objective – Analyse and understand the gap from non-users 
KR 1: 5 number of feedback from churned accounts
KR 2: 5 number of feedback from key accounts
8. Feature that brings ROI
Making the product feature-rich is important to create a competitive advantage.
Objective: Feature-rich pipeline
KR 1: 3 number of features in the planning stage
KR 2: 2 number of features released in Q1
9. During the version release
In addition to security fixes, the latest version also brings in new or enhanced features.
Objective: Aim to launch the new critical version
KR 1: 20% increase in  number of sign-ups
KR 2: Increase on-time delivery by 5%
10. Measure customer satisfaction
Customer satisfaction should be the main focus of any organization as it drives the business. This increases Customer lifetime value(CLTV) and retention rate.
Objective: Improve and increase Customer satisfaction
KR 1: Increase NPS score from 6 to 9 
KR 2: Increase G2 rating to 80
To Wrap it Up
Product Managers, with its array of benefits, can use OKRs software to increase their success percentage during any part of the operation. Product managers can smarten up with OKRs and reinforce success from research-release and, further, targeting their customers. If you are a product manager and are looking for an ideal OKR software to increase your efficiency, try the Datalligence OKR trial now. And for any more information on the scope of OKRs, check out our blog archive.
Frequently Asked Questions
Why is OKR important for product management?
OKRs help product managers align their team's efforts with the overall business objectives. They provide a clear path to achieve those objectives and measure progress towards them.
How do you set effective OKRs for product management?
Effective OKRs for product management should be specific, measurable, achievable, relevant, and time-bound. They should align with the overall business objectives and provide a clear path to achieving them.
How often should OKRs be reviewed?
OKRs should be reviewed regularly, preferably on a quarterly basis. This allows product managers to track progress towards their goals and adjust their strategies accordingly.
What are some common mistakes to avoid when setting OKRs for product management?
Some common mistakes to avoid when setting OKRs for product management include setting vague or unrealistic goals, failing to align with the overall business objectives, and not involving the team in the goal-setting process.
Our free demo helps you in understanding our product in detail, so you can save time that you spend on onboarding process.