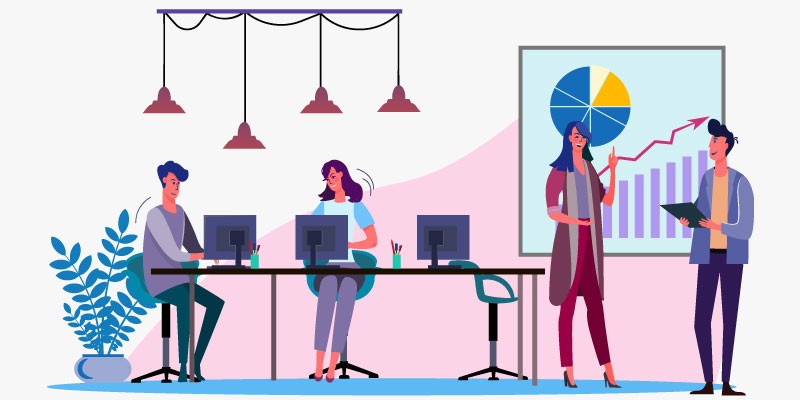 One moment we relax and the next moment we are on our toes.
New set of challenges and a different approach is required for each and there are no pre-set processes for it. It's becoming cliched to speak and write about our challenges, nevertheless India needs to stay strong.
Organisations are constantly asking themselves these questions:
a) How are we coping with the reduced demands?
b) How to manage virtual talent pool?
c) How do we afford to operate virtually?
d) How to collaborate the team?
You are not alone, everyone is inventing a method that fits their needs but they are all contrasting. There are no concrete SOP's in place so everyone just assumes.
a) How are we coping with the reduced demands?
Organisations are constantly cutting costs as their revenue is going down. Cutting cost wherever possible is the first step. Be it the hiring cost or raw material cost, organisations thrive to optimise the cost. Motivating the sales force should be a constant effort. Relationship building during this phase will be an answer to our larger agenda. Staying patient and working empathetically with our customers will still fetch us few deals and those will tend be durable.
b) How to manage virtual talent pool?
Employee morale is at an all-time low as they see their peers and seniors laid off, they look forward to their turn and fail to contribute to the present agenda. Constant interaction with the team and collaboration will keep them afloat. Quality deliverables are hard to get. Introducing gig economy and working with consultants will eventually be the right answer to the problems. Making the virtual talent pool and consultants see the same goal and achieving it should be the current need. Hence, Frameworks like
OKR
comes handy to help these organisations achieve this by connecting and engaging seamlessly.
c) How do we afford to operate virtually?
Digitisation is often not budgeted and can be time consuming for most organisations. Making technology affordable along with quick onboarding is what the organisations should aim for. Working with tech products which balances and prioritises the customer's need will be the right fit. Datalligence AI's
OKR software
guides you to onboard swiftly.
d) How to collaborate with the team?
With the fatigue raising high on the virtual platforms, it is highly necessary to keep wellness as our top priority. Decreased screen time and increased productivity as well as engagement is the need of the hour. Identifying HiPos are a tough task as the parameter to evaluate is changing constantly.
Setting clear objectives, measures and metrics to achieve that will solve 80% of the problem. Short term goal setting is highly recommended.
All things considered, it is extremely essential to stay strong and focused about the things we are capable of achieving and not stress upon the circumstances beyond our control.
Simplify your OKR rollout with
Datalligence AI
Reach out to us on https://datalligence.ai or write to us in
cs@datalligence.ai
to implement OKR (or) OKR based performance management.
Our free demo helps you in understanding our product in detail, so you can save time that you spend on onboarding process.