10 Best OKR Examples for Software Engineers
OKRs are a proven and powerful goal-setting platform that had the origin of Intel and was made famous when Google adapted OKRs. In his book "Measure What Matters" John Doerr says that OKR is a simple idea that drives 10x growth. OKRs allows you to create your organizational goals and align them with department and individual objective. It allows retrospectives and iterations so keep updated and stay ahead.
OKRs are best suited for all industries and departments. Technology can be changing and dynamic every single day but OKRs become one single goal-setting framework that supports all the changes. Software engineers are those who support achieving the organizational vision. From our experience, we found software engineers have challenges in setting OKRs, as a habit they keep themselves more aligned towards a task or a project tracking method. This article will help them write simple and effective OKRs
Curious about the best OKR software for 2023, Read more in Best OKR Software 2023
How Does OKR Software Help Software Engineers?
Similar to other teams, the engineering team also has a necessity to be more aligned with the goal-setting process. While deploying OKRs software for such teams, gives us an indication of what matters to the business. The ideas and initiatives can also be tracked with OKRs.
OKR software for Software Developers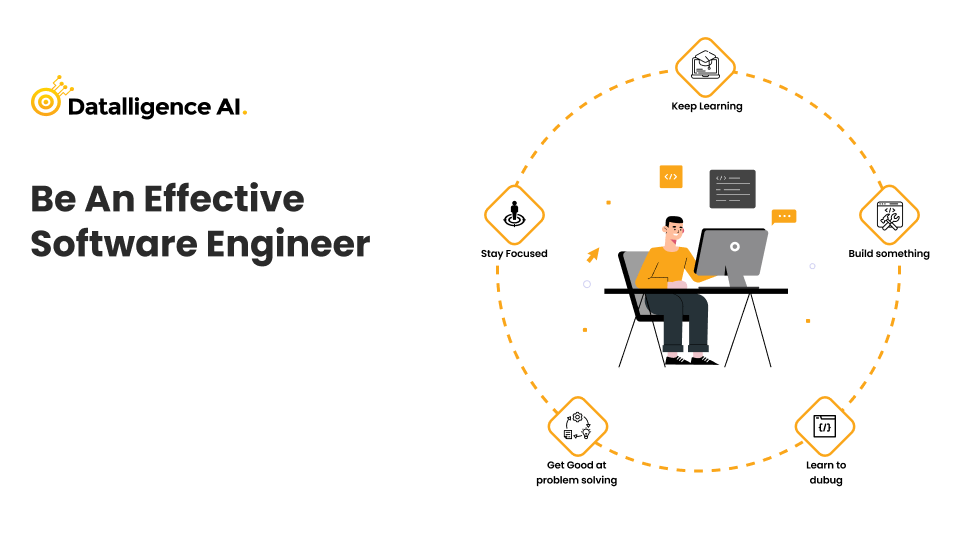 Every software engineers work with an idea in mind and travel towards delivering this. Using OKR software teams can set ambitious goals and objectives to achieve the expected result and make it measurable. OKRs also enable them to concentrate on devising new strategies to improve product development and software lifestyle management.
10 Top Software Developer OKR Examples
The Software engineers' goals are effectively managed with the help of OKRs that correlate with the project or the product plan and are tracked constantly. With the help of the OKR framework, the performance of the individual and the team can be accessed effectively.
OKRs keep the Software engineers motivated and informed by giving a clear perspective of their accomplishments and keeping them well informed about their progress toward the organization's mission and vision. OKRs work well with state-of-the-art technologies in the future and help new discoveries and next-gen ideas. This lets them prioritize the objectives that matter to the business. Software teams can set their milestones using OKRs and measure them.
Objective 1: Tech stack optimization by Q1 to achieve the annual goal
KR 1: Identify and analyze the tech stacks by X month
KR 2: Propose and finalize by X monthly Result: Plan new talent needed to deliver new tech
Objective 2: Deliver the planned feature as per the road map
KR 1: Deliver the new feature by X month
KR 2: achieve more than 90% customer satisfaction with the new feature
Objective 3: Improve the release quality
KR 1: Bugs after the release to be decreased from X to Y
KR 2: Unit test to be covered from X to y%
Objective 4: Fix the website to increase the number of consumers
KR 1: Ensure the website uptime is 99%
KR 2: Decrease the response time by X seconds
Objective 5: Improve the code quality
KR 1: Fix the X number of medium bugs by X month
KR 2: Document new and revised features
Objective 6: Improve the technical skills
KR 1: Reduce the Lead time by X days
KR 2: Build and release X number of features on time
Objective 7: Ensure to move from Javascript to Typescript
KR 1: Complete 100 % training by X month
KR 2: Hire X resources in the new tech by X month
Objective 8: Increase the skill sets of the engineering team
KR 1: initiate and lead X projects
KR 2: complete the design and estimations of the projects on time
Objective 9: Foster learning aptitude
KR 1: Get certified in the X technology
KR 2: Participate in the Technology seminar
Objective 10: Improve shopping cart conversions from 20% to 45%.
KR 1: Launch the new version of the shopping cart by June 30.
KR 2: Automate the deployment of our production system to require no manual interventions and to take less than 10 minutes.
Implement OKR Software solutions for your Software teams
While implementing OKRs in the software team it is essential to understand the process and key metrics as the software development team is aligned directly toward the organizational performance. Setting clear department goals and individual goals is very important as there are various metrics available. Recognizing the key metrics that matter to business will help in crafting OKRs.
Looking for a guide on how to implement OKRs, Have a look at our Step-to-Step guide on implementing OKRs.
Talk to our experts more about OKR Software.
Talk to our experts to more about software engineers' OKRs. Our domain experts can work with organizations to create solutions that are specific to organizations. OKRs are industry agnostic and it is very interesting when it is applied to process and metric-driven teams. The outcome is quantified and hence the results are more tangible.  Write to Datalligence for implementing OKRs today and try out Datalligence AI for free.
Frequently Asked Questions
Our free demo helps you in understanding our product in detail, so you can save time that you spend on onboarding process.