10 Best Goal Setting Software for 2023
If you're looking to take your goal-setting to the next level in 2023, then you've come to the right place!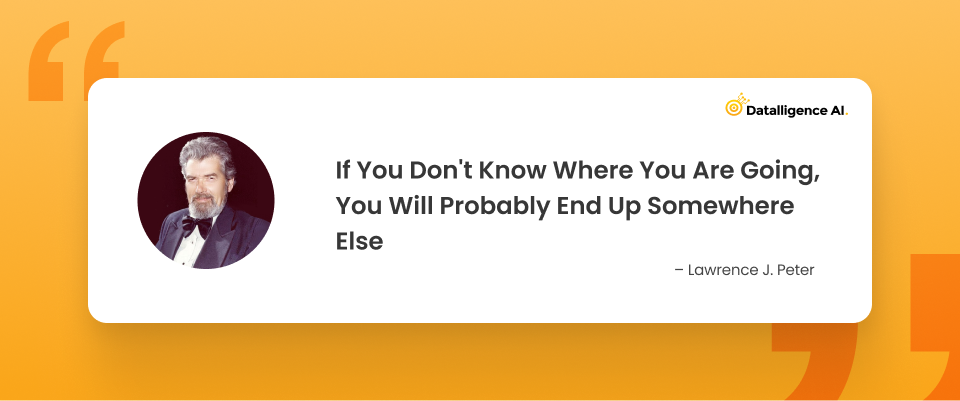 In this blog, we'll be exploring 12 of the best goal-setting software options on the market, detailing their features and pricing to help you make an informed decision about which tool is best for you.
What is Goal setting software?
Goal-setting software is a type of productivity tool that helps individuals and organizations set and achieve their objectives in a more organized and efficient way. This software allows users to define their goals, create a plan of action, track their progress, and monitor their performance in real-time.
At its core, goal-setting software is designed to help individuals and teams align their efforts and work towards a common objective. It enables users to break down larger goals into smaller, more manageable tasks, and assign them to team members based on their skills, availability, and interests. With this approach, it becomes easier to track progress and make adjustments as needed, allowing users to stay on track and achieve their desired outcome.
Some key features of goal-setting software include:
Goal creation 
The software allows users to define and create specific, measurable, achievable, relevant, and time-bound (SMART) goals. This ensures that the objectives are well-defined and have a clear path to success.
Task management
Once goals are defined, the software enables users to break them down into smaller tasks, assign them to team members, and track their progress. This helps keep everyone on the same page and ensures that nothing falls through the cracks.
Progress tracking
The software provides users with real-time progress tracking, allowing them to monitor their performance and adjust their approach as needed. This helps users stay motivated and focused on achieving their goals.
Collaboration 
Many goal-setting software tools offer collaboration features that allow team members to work together on shared goals. This can include chat features, shared calendars, and the ability to leave comments and feedback on tasks.
Reporting
Goal-setting software often provides reports and analytics that allow users to evaluate their performance over time. This can help users identify areas for improvement and make data-driven decisions about their goals and approach.
Why is goal-setting software useful?
Goal-setting software is helpful for several reasons, including:
Increases productivity
Goal-setting software allows users to break down larger goals into smaller, more manageable tasks, making it easier to prioritize and stay focused. This can increase productivity and help users achieve their objectives more efficiently.
Provides clarity and direction 
By defining goals and breaking them down into actionable tasks, goal-setting software provides clarity and direction to users, helping them stay on track and avoid distractions.
Facilitates communication and collaboration 
Many goal-setting software tools offer collaboration features, such as shared calendars and chat features, which enable team members to work together and stay aligned on their goals.
Enables tracking and monitoring 
Goal-setting software allows users to track their progress and monitor their performance in real time, providing valuable feedback and insights that can be used to adjust their approach and stay on track.
The Best Goal setting software
1. Datalligence.AI
Datalligence.AI is a prominent OKR (Objectives and Key Results) software utilized by teams of all sizes to align, measure, and optimize their goals to drive continuous business performance. By using this tool, teams can prioritize and focus on the right goals, strategize priorities, and conduct weekly and monthly meetings to track their progress easily.
Trusted by over 1000+ teams across countries, Datalligence.AI offers impressive features and benefits to every team. Some of its key features include a goal module, conversation feedback and recognition (CFR) module, reports and dashboards, insights, survey and assessment (180,360, Pulse survey), task management, performance rating and reviews, learning management system, and resolving ticket issues within 12 hours of raising.
Furthermore, Datalligence.AI allows real-time integrations with various tools such as Jira, Slack, and HRMS, allowing teams to work seamlessly with their existing workflows. With its comprehensive dashboard, teams can retrospect their OKRs effortlessly and make data-driven decisions to drive business growth up to 10X.
Key Features:
Goal setting and tracking

Goal Setting Module

Automated Notifications

Analytics and Reporting

Key Results tracking

Integration

Progress tracking

Employee Engagement

OKR methodology
Real-time OKR and Goal Tracking
Quantitative and qualitative tracking
Employees and managers can easily track both quantitative and qualitative objectives, along with their key results, to ensure that they are meeting their goals effectively.
Priority assignment 
Employees and managers can assign priority to different objectives to ensure that they are focusing on the most important tasks first.
Alignment with team members
With the Align function, employees can align their OKRs with those of their team members, promoting collaboration and teamwork.
Discussion panel
The discussion panel on the right-hand side allows employees to discuss any challenges or obstacles they may be facing in achieving their objectives with their managers, fostering open communication and problem-solving.
OKR and Goal Alignment
Tree alignment structure 
With the Tree alignment structure, managers and leaders can view their OKRs at the organizational level and gain a clear understanding of which departments are on track and aligned with company goals.
Clear direction 
Setting clear directions for every individual helps ensure that everyone is working towards the same goals and objectives, reducing confusion and increasing focus.
Prioritization
 By setting priorities and focusing on the most important tasks, teams can increase their productivity and achieve their goals more effectively.
 Check-ins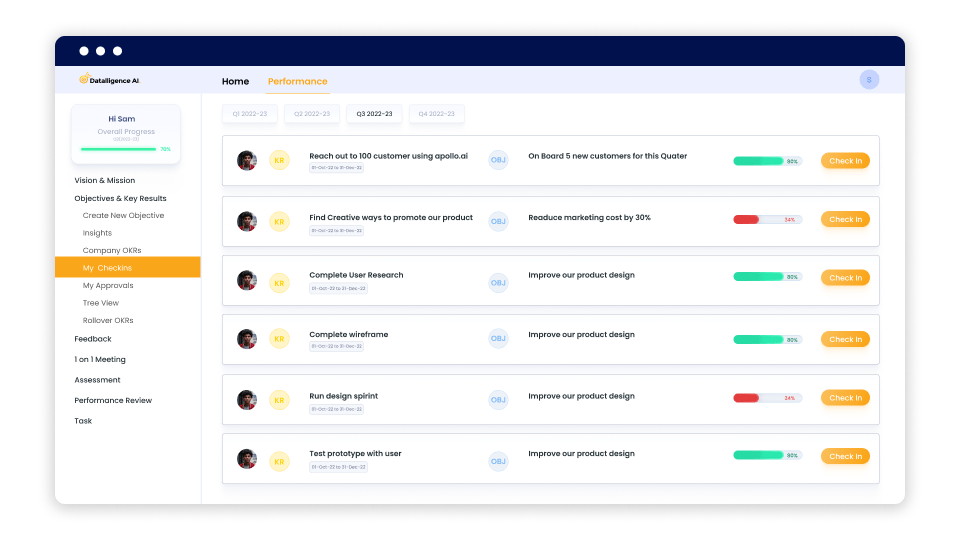 Daily progress tracking
 Employees and teams can track their progress on a daily basis to ensure that they are on track to meet their objectives. This helps them identify any potential roadblocks or issues early on, and make necessary adjustments to stay on track.
Real-time insights:
Daily check-ins provide real-time insights into employee productivity and progress, which can help managers identify any performance issues and provide feedback as needed.
Accountability: 
Daily check-ins promote accountability among employees, as they are regularly reminded of their objectives and expected to report on their progress. This can help increase motivation and focus.
Prioritizing Goals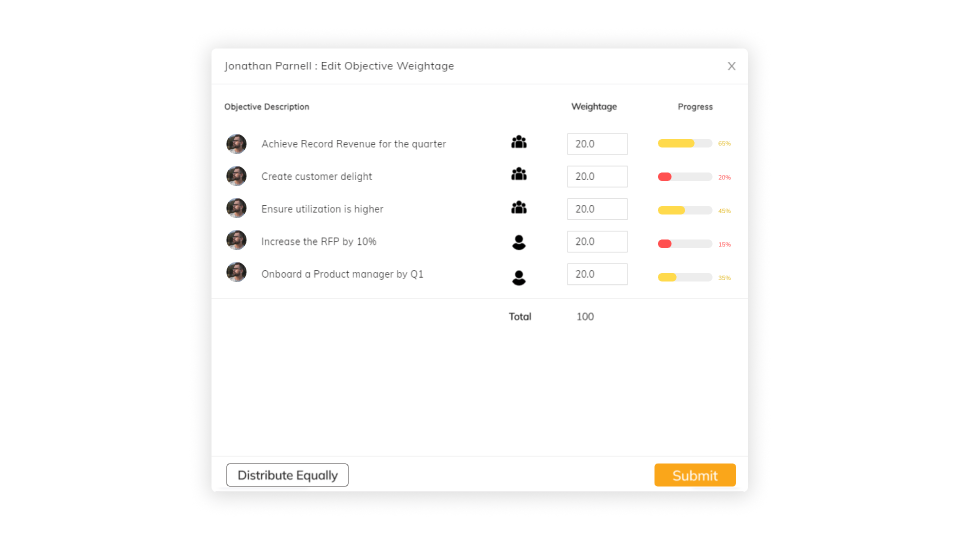 Weightage setting
Individuals can set weightage for their OKRs, which allows them to prioritize tasks based on their importance and urgency.
Task prioritization
 By setting weightage for their OKRs, individuals can ensure that they are focusing on the most important tasks and completing them first.
Importance of weightage
The use of weightage is crucial for ensuring that individuals are prioritizing their work effectively and achieving their goals in a timely and efficient manner.
Insights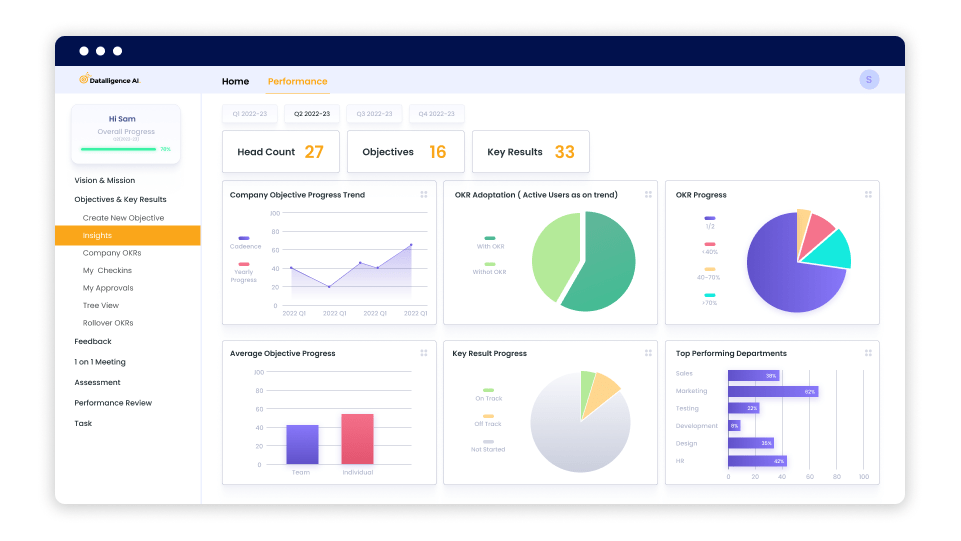 Organizational insights
Managers and teams can view insights on the organizational level, which provides collective information on current OKRs across the entire company.
Team-level insights
Teams can also view insights on their team level, which provides specific information on their progress towards their own OKRs.
Information and insights 
The use of insights is valuable for providing managers and teams with important information and insights into progress towards OKRs, as well as areas where improvement may be needed.
Pricing:
Free – 14-day Free trial

Successor – $3.9 user per month

Enterprise – Contact Datalligence for Quote
2. Goals.com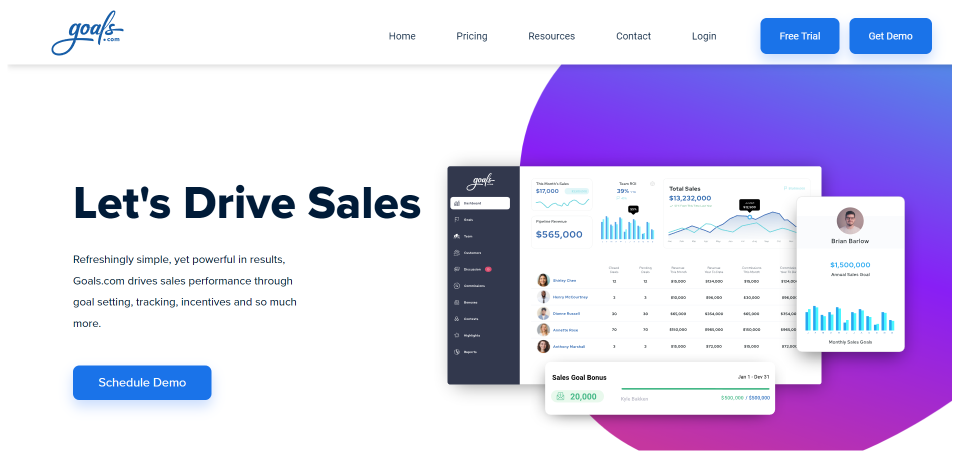 Goals.com is a website that provides a comprehensive goal-setting platform for individuals, businesses, and organizations. The website offers a range of tools and resources to help users set and achieve their goals, including a goal-setting app, coaching services, and a community forum. The platform also includes features such as progress tracking, reminders, and accountability tools to help users stay on track and achieve their goals. 
Key Features
Goal Setting

Progress Tracking

Goal Library

Coaching Services
Pricing
Onboard – $29per user per month
3. Trello
Trello is a web-based project management tool that uses a visual board and card system to help teams organize and prioritize their work.Trello uses a system of boards, lists, and cards to organize and manage projects. Boards represent different projects or areas of work, while lists are used to represent stages or phases of a project. Cards are individual tasks or items that need to be completed, and they can be moved between lists to show progress and status.
Key Features
Visual board system

Customizable boards

Workflow automation

Collaboration tools
Pricing
Basic – 0$

Standard – $6 per month

Premium – $12.50 per month

Entreprise- $17.50 per month
4. Click up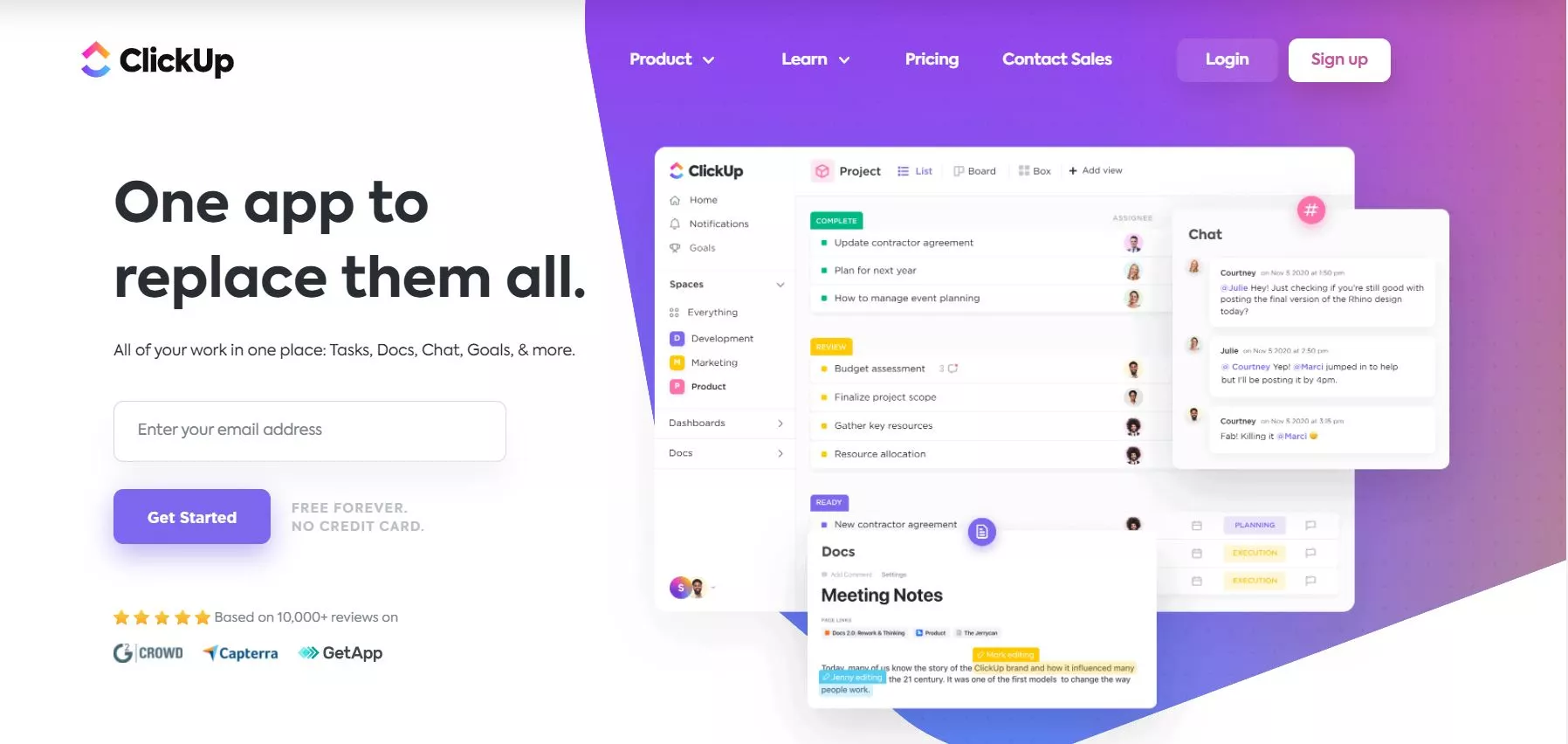 ClickUp is a cloud-based project management and collaboration tool designed to help teams work more efficiently and achieve their goals faster. With its user-friendly interface and communication features, ClickUp enables teams to manage tasks, track progress, and set targets to keep projects on track. ClickUp integrates seamlessly with other productivity tools like Fellow, allowing users to manage meeting action items and keep their to-do lists organized. 
Key Features
Native Time Tracking

Mind Maps

Dashboards

Custom Notifications

Templates
Pricing
Free Forever Plan (Best for personal use)

Unlimited Plan – $5 per month

Business Plan – $12/member per month

Business Plus Plan -$19/member per month

Enterprise – contact sales
5. Goalscape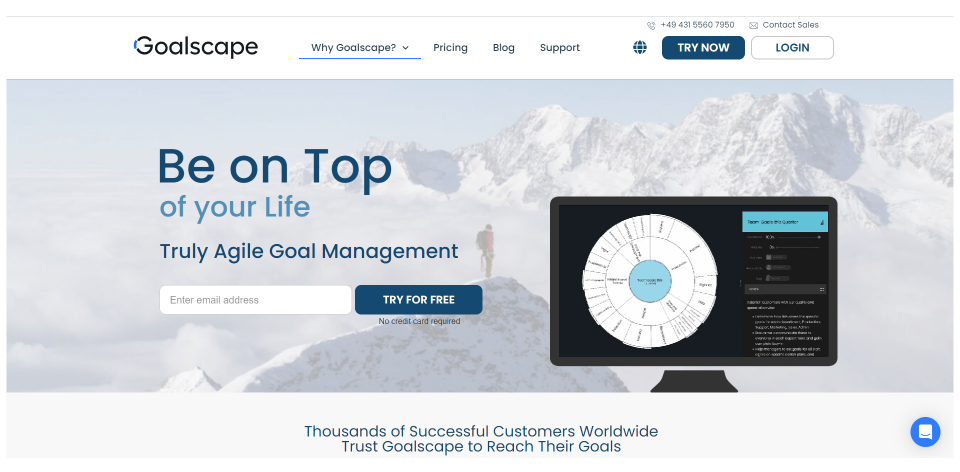 Goalscape is a web-based visual goal management software. It allows individuals and teams to set, prioritize, and track goals and objectives in a hierarchical, interactive, and visual format. The software provides goal templates, progress tracking, project sharing, task management, and calendar integration features. It is used by individuals, teams, and organizations in various fields including business, sports, education, and personal development.
Key Features
Visual goal setting 

Hierarchical organization

Goal prioritization

Goal deadlines

Notes and attachments
Pricing
Free 14-day trial

Pro- $8.25per month

Entreprise – Contact Sales
6. Goals on Track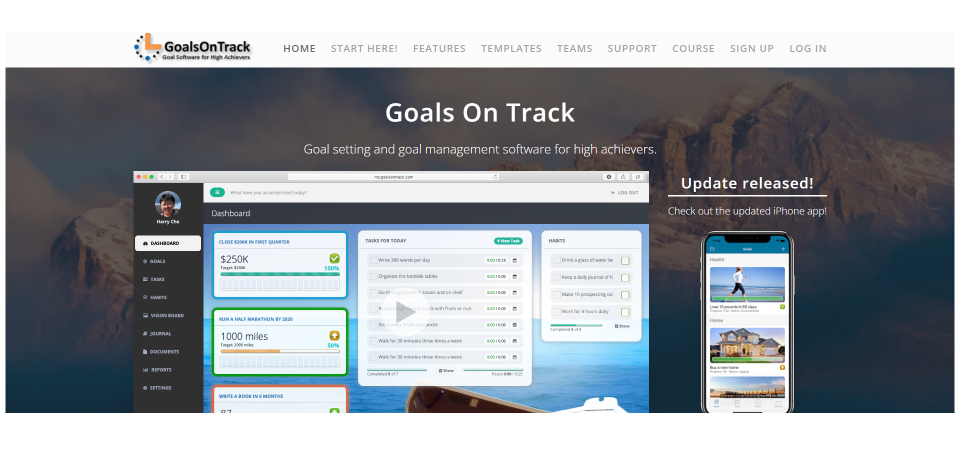 Goals on Track" is a web-based goal-setting and productivity tool designed to help individuals and businesses set and achieve their goals more effectively.
Key Features
Progress tracking

Time tracking

Journaling

Vision Board
Pricing
Membership – $5 per month
7. Lattice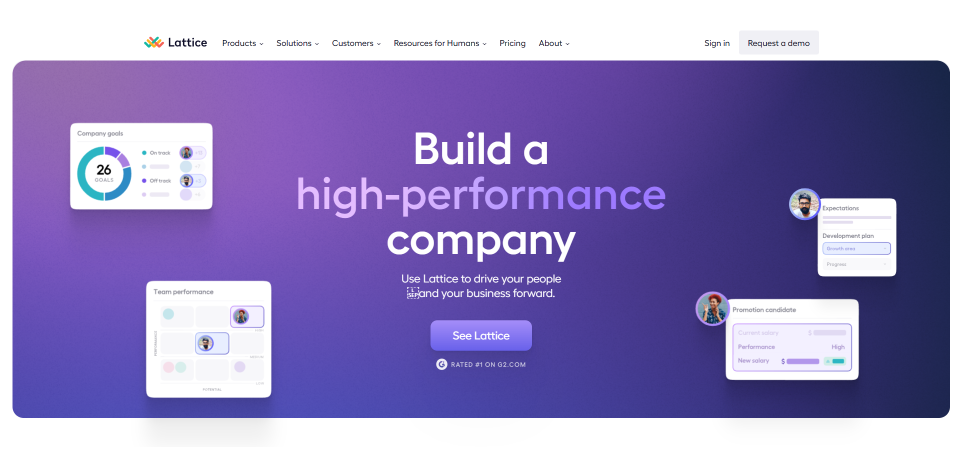 Lattice is a human resources software company that provides people management tools to help companies improve their employee engagement, performance, development, and goal setting. Lattice's software platform includes a variety of tools to help HR teams manage and develop their employees, including performance reviews, goal setting and tracking, 1-on-1 meeting scheduling and agendas, employee engagement surveys, and career development planning. The platform is designed to be user-friendly and customizable, with features that can be tailored to meet the specific needs of each organization.
Key Features
Performance Management

1-on-1s

Engagement Surveys

Career Development

Customization
Pricing
Grow – $4 per month

Engagement – $4 per month

Compensation- $6 per month

Performance Management and OKR Goals: $11 per month
8. Quantive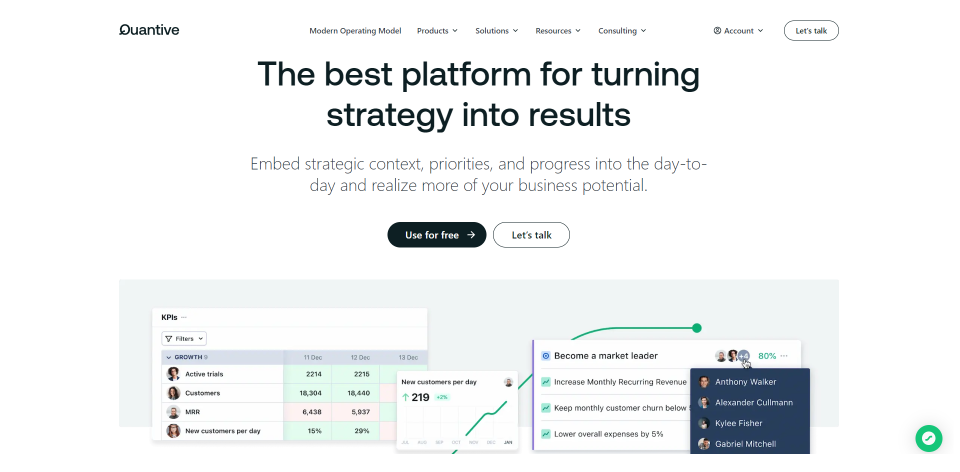 Quantive is a software company that provides OKR (Objectives and Key Results) management solutions for businesses. Gtmhub's platform allows users to set and track OKRs at the individual, team, and company level, and provides tools for aligning objectives, tracking progress, and measuring results. The platform also integrates with a variety of other tools and systems, such as Slack, Jira, and Salesforce. Gtmhub's mission is to help companies achieve their goals by providing a platform that enables continuous performance management and data-driven decision-making.
Key Features
Goal Setting

Progress Tracking

Data Visualization

Performance Reviews
Pricing
Essential- Free

Scale – $18 per month upto 249 users

Entreprise – Contact sales
9. Trakstar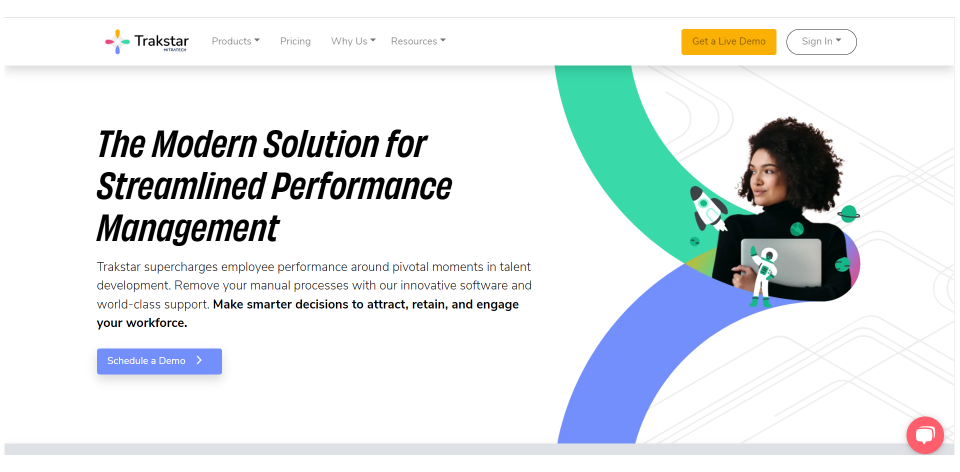 Trakstar is a cloud-based performance management software that enables businesses to set and track goals, provide feedback, conduct performance reviews, and manage employee development. The software provides tools and features that help organizations streamline their performance management processes and create a culture of continuous feedback and improvement.
Key Features
Goal Setting and Tracking

Reporting and Analytics

Feedback and Recognition

Employee Development
Pricing
Contact Trakstar to get quote
10. Engagedly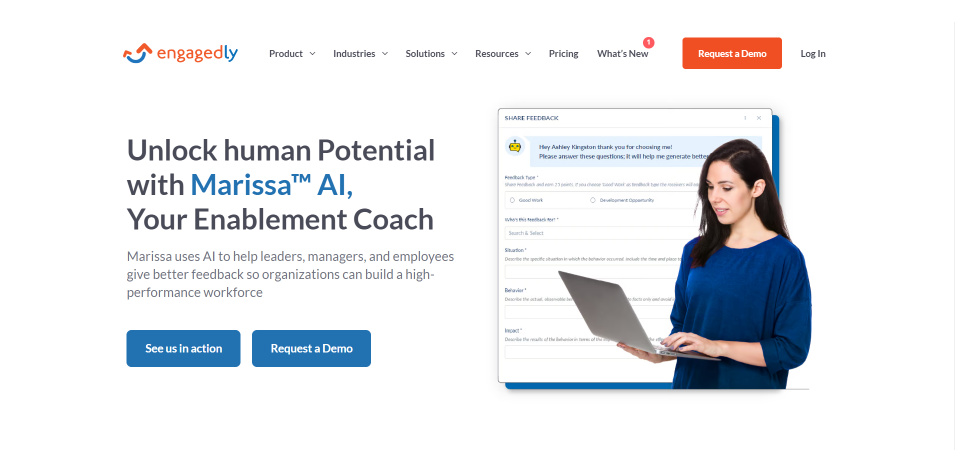 Engagedly is a cloud-based human resources (HR) software platform that provides performance management, employee engagement, and talent development solutions for organizations of all sizes. Engagedly's platform is designed to help organizations foster a culture of continuous feedback and development, enabling employees to achieve their full potential. The platform offers a range of features that can be customized to meet the specific needs of each organization.
Key Features
Talent Development:

Real-time feedback

Analytics and Reporting

Social Collaboration
Pricing:
Contact Engagedly to get a quote
Conclusion
When selecting goal-setting software, it's important to consider factors such as the size of your team or organization, your specific goals and objectives, and your budget. It's also important to evaluate the features and functionality of each software option to determine which one best meets your needs. Talk to our experts and coaches to gain more insights or try Datalligence for free.