A Ultimate Guide to Choosing an Right OKR Software for Your Business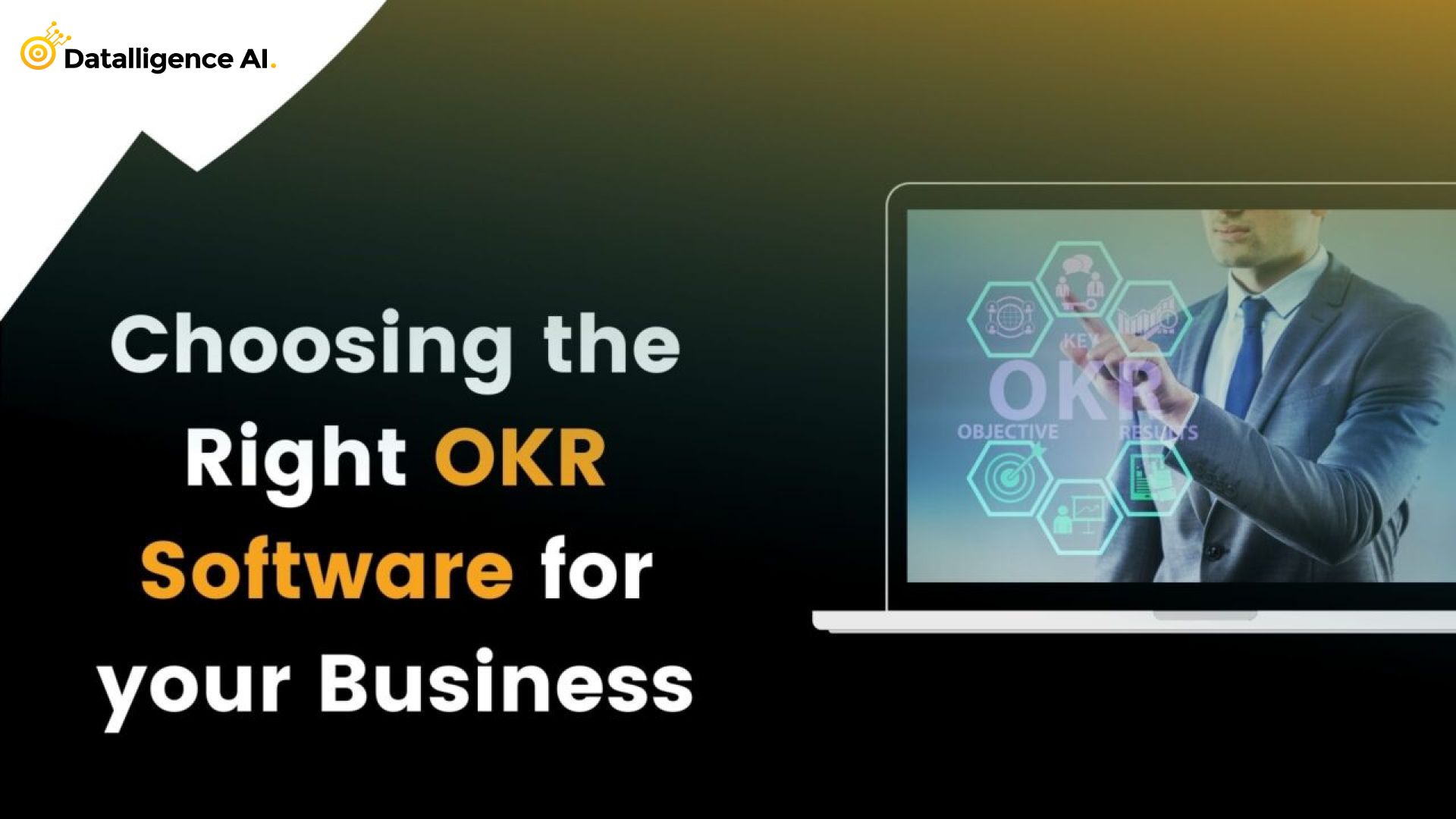 Goal setting is extremely important for running a business. Having clear business goals gives direction to the leadership and employees to focus and align their efforts. Managing a business by objectives is a popular and effective strategy that has been in vogue for several decades. Objectives and Key Results (OKR) is a management methodology that has been popularized by tech giants like Intel and Google. OKR software solutions can guide businesses in planning, setting, and tracking of OKRs.
Need for OKR Software
OKRs have enabled many businesses to achieve ambitious business goals. OKR methodology has been adopted by some of the biggest and the most successful companies across the globe. Here is why you need OKR software tools?
To be clear and effective in setting Business goals (objectives)
To define and measure the team's performance against objectives
To increase transparency between management and teams
To boost employee engagement and empowerment through goal setting
To create a greater sense of accountability and purpose among employees
The whole idea of OKR software is to keep things simple and make goal-setting effortless. So it is important to choose an intuitive and effective OKR management platform that simplifies goal setting and tracking.
Requirements of OKR Software
So, what is it that we must look for while choosing an OKR software platform? Each business has unique requirements when it comes to choosing OKRs. Choosing OKR software must be done by comparing OKR software based on basic requirements that are listed below:
User Interface:
The user interface of the software must be clean, simple, yet attractive. The layout must be intuitive enough for a novice to operate it easily.
Usability:
the software must be easy to use. Onboarding new users, editing objectives, and updating key results must be a hassle-free affair. The software must provide technical support, user support, tutorials, and training. The existence of an online discussion forum for the software is an added advantage.
Features and functionality:
The best OKR platform must come with a rich feature set. Feedback and review tools must be available for evaluating performance against key results.
Value for money:
is the software a complete value for the investment? The price must be appropriate for the features, capabilities, and use cases of the software. There should be no hidden charges, and transparent and flexible pricing is a must for OKR software.
Choosing the best OKR platform for your business can be done by keeping in mind these basic requirements of the OKR software.
Must-have features of OKR Software
Ideal OKR software should help build and reinforce great practices and fit seamlessly into work methodologies followed by the team and organization. Some important points to consider while evaluating OKR software tools are:
Which OKR tool is easiest to use?
Which OKR tools give the right directions?
Which OKR tool covers the entire story of the company?
Which tool works best at scale?
Which tool reinforces the best practices of your business?
Some of the features that top OKR software must have are:
Feedback and review tools the OKR tracking software must enable leadership to talk to their staff and evaluate their performance easily. Peer communication should be encouraged by the software. The software must rank high in accessibility and usability.
CFR – Conversation Feedback and Recognition Module – called the sibling of OKR which enables OKR insights and learning to be discussed and course-corrected.
Goal mapping: The visibility objectives and how they are tied to key results must be clear. Individual goals must be closely aligned to overall organizational goals through the software.
Reports and Analytics: the software must provide real-time insights into performances by way of visual reports. The reports must be easily understandable and useful for analyzing the performances of the individuals and teams.
Choosing the best OKR tracking software for your business ensures powerful and flexible alignment with the overall business strategy. Datalligence offers a powerful and intuitive OKR software that converts strategy into results. Try the free trial version to explore OKR software.
Our free demo helps you in understanding our product in detail, so you can save time that you spend on onboarding process.