Its a Wrap – How to wrap up quarterly OKRs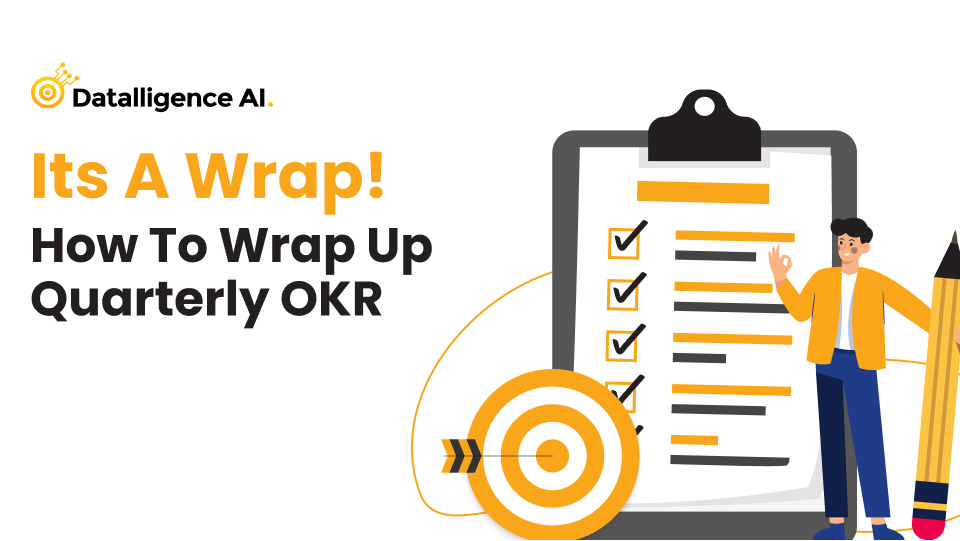 It's that time of the day. Your quarter is ending.  The clock is ticking, and everyone is in a rush to close their OKR for the quarter and start a new one.
But, Everyone forgets the true purpose of closing an OKR.
With properly closing, analyzing, and interpreting the data and metrics of the previous quarter, starting a new one is like "riding a plane without any directions"
The first and most crucial step in this procedure is to close your present OKRs.
Before listing out the process of closing, let's look at Why you need to close your OKRs.
Why you must close your OKRs?
Closing your OKR forces you to retrospect your previous quarter. It allows you to take a step back, pause and reflect and look at the bigger picture. Before you start concentrating on anything new, it helps you to gather and share your learnings.
You can determine what went wrong or what succeeded for you when closing OKRs. Before you start concentrating on anything new, it helps you to gather and share your learnings. The purpose of closing OKRs is that organizations can pause, contemplate, and observe their actions, collect new information and insights, and make informed decisions. It is also a good opportunity for leaders to recognize people who have performed well.
Curious about the best OKR software for 2023, Read more in Best OKR Software 2023
While closing OKRs, you will have the answer to questions like:
What did we accomplish?
What were the reasons behind our progress?
What did we learn?
What would we change going forward?
Planning your next quarterly OKRs? Talk to us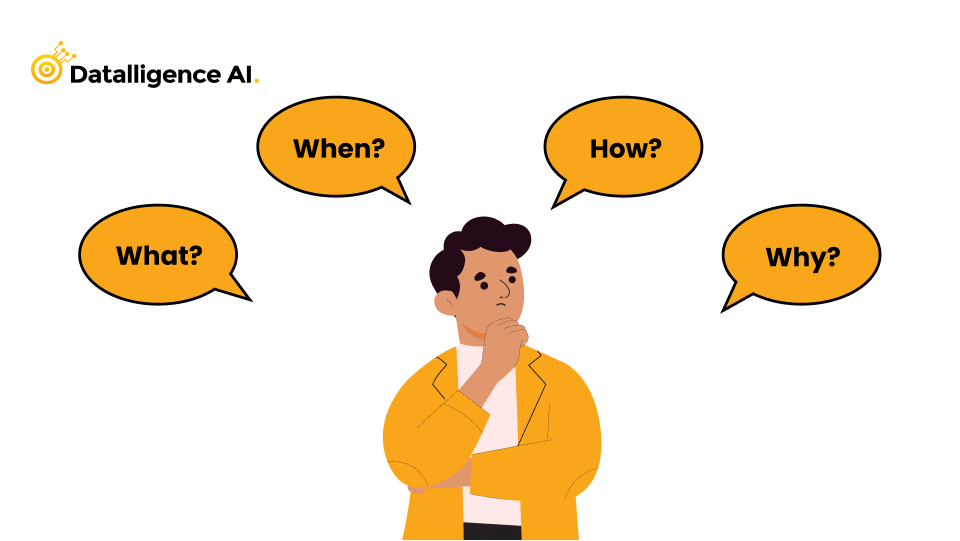 Looking back, a question like What and how are going to be answered? By doing so your team and managers have a clear understanding of what went wrong and how to improve in the next quarter. By properly closing your OKR with your team, you would have already found the path for the next quarter.
If you have wrapped your quarterly OKRs properly, when creating for the next quarter, you would know
To prioritize the OKRs
To properly align and collaborate with your fellow employees
To avoid the same mistake from your previous quarter
When should you close your OKRs 
1. Completion of objectives:
If you have achieved all your objectives and key results, it's time to close your OKRs. This allows you to move on to the next set of OKRs and continue driving progress and growth.
2. Realignment of priorities:
If your organization's priorities have changed or if the business landscape has shifted, it may be necessary to close your OKRs and set new ones that are more closely aligned with the current priorities and goals of the organization.
3. Lack of progress:
If you are not making progress toward achieving your OKRs, it may be necessary to close them and reassess your approach. This may involve setting new OKRs or adjusting the existing ones to better reflect the current reality of the organization.
4. End of a project:
If your OKRs were related to a specific project, you should close them when the project is complete. This will help you understand what worked and what didn't, and how you can improve in the future.
5. Consider your team's workload:
If your team is stretched thin and unable to focus on new objectives, extending the current OKR cycle may be best. On the other hand, if your team has the capacity and is eager to tackle new challenges, closing the current OKRs and setting new ones may be the way to go.
 How to wrap up your OKRs
1. Track and Analyse metrics
Metrics are going to be your best friend when closing your OKRs. By evaluating your metrics, you can assess the performance of each employee and assess whether the OKR has been aspirational or committed for the quarter. Whatever learning you made from this process. It will assist you in creating the framework for your upcoming set of quarterly OKRs. Analyzing the metrics allows the employees to have an overview of their performance and identify any missing opportunities.
2. Review your OKRs:
Take a look at the OKRs you set at the beginning of the quarter. Which ones did you achieve, and which ones fell short? It's important, to be honest with yourself and your team about what you accomplished, as this will help you identify areas for improvement in the future.
3. Determine areas that need improvement:
Look over and review your key results, OKRs, and where you struggled to meet your objective. This could be as simple as adjusting your approach or seeking out additional resources or support. Whether the OKRs are achieved or not, it is vital to learn on ways to improve.
4. Plan for the future:
Once you have reviewed your current OKRs, analyzed the metrics, and reflected on the past, now it is time to plan OKRs for the next quarter. Consider what you've learned from the past quarter and how you can apply that to your new OKRs. Make sure to set clear, measurable objectives and key results so that you can track your progress and assess your success.
Conclusion:
Wrapping up your quarterly OKRs is an important process that helps your team stay focused and aligned with the overall goals of the organization. By reviewing your progress, reflecting on what worked and what didn't, and setting new OKRs for the future, you can ensure that your team is always working towards your most important objectives. Start your OKR journey for "free" with Datalligence AI  or Talk to our experts and coaches to have an insightful journey on OKR.
Our free demo helps you in understanding our product in detail, so you can save time that you spend on onboarding process.