Steps to Implement OKR Successfully- Ultimate Guide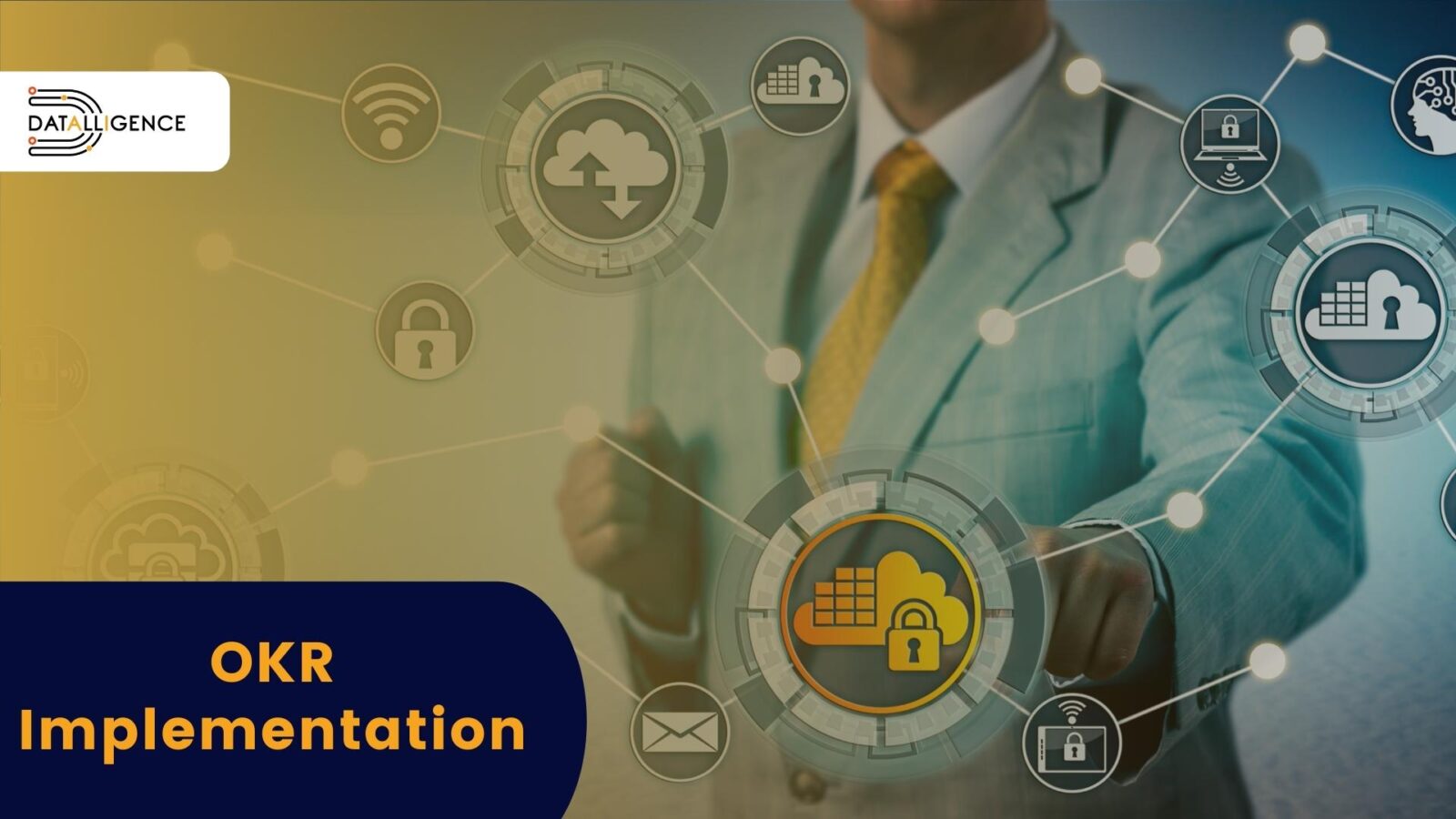 OKR Implementation: A Successful Implementation Journey
The OKR implementation becomes much easier and your success rate skyrockets when using OKR Software.
It might sound simple and easily achievable while merely reading about Objectives and Key Results. Now let's understand a few nuances and prerequisites to have a successful implementation journey.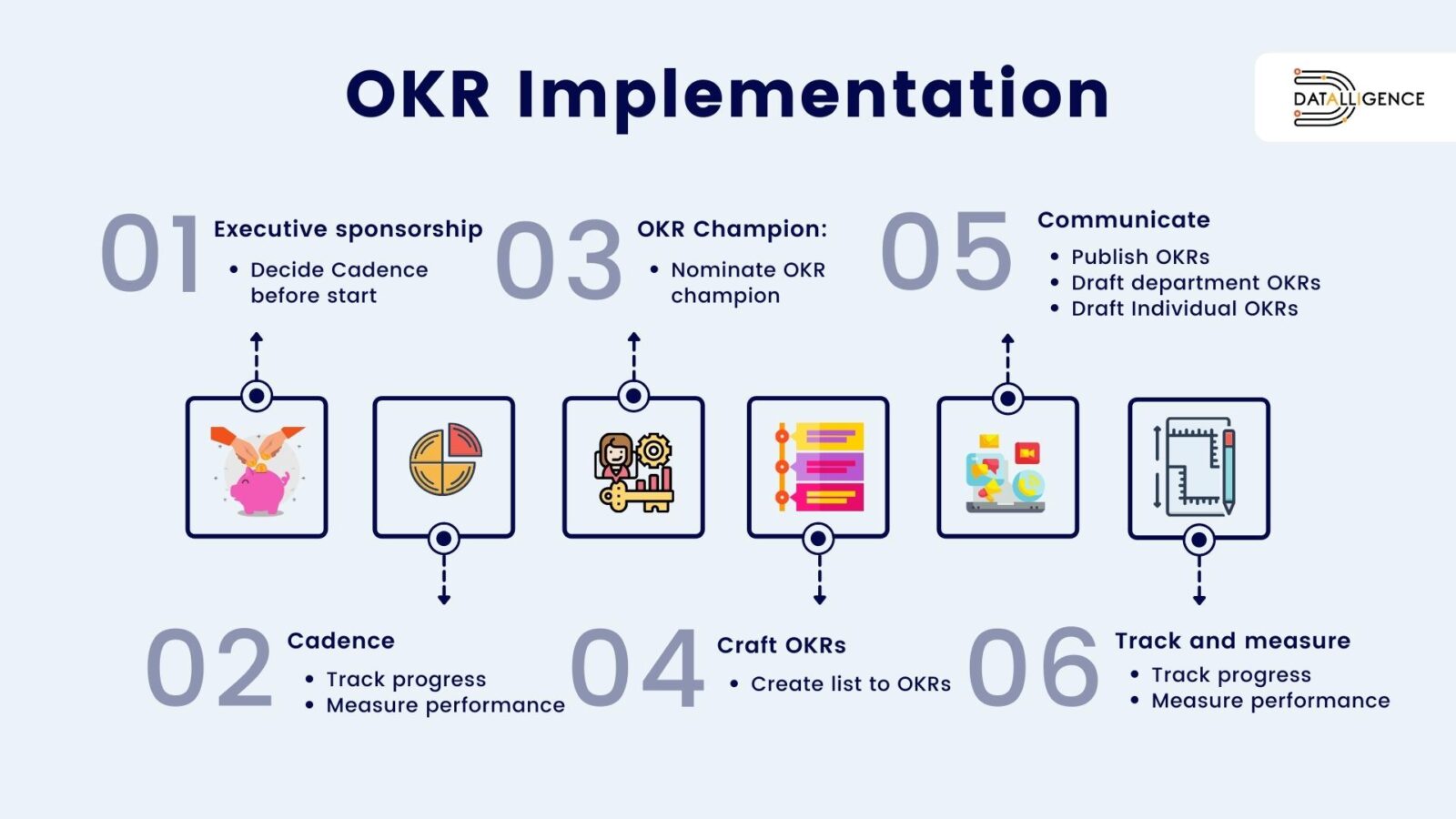 Executive sponsorship:
OKR implementation brings in cultural and process changes. OKR encourages one to publish successes and failures and hence the existence of executive sponsorship is crucial.
Lack of executive sponsorship might make the OKR program a failure. Executive sponsorship brings a safety net that is cast over the entire team as there is ownership at all levels. Analytically, no initiative in the past has been successful without executive sponsorship.
If the sponsorship is expected to be bought in after the concept is proven, then there might be a real danger in execution.
Analyze the key stakeholders before planning OKR implementation. Stakeholders should strongly believe that growth and change are a necessity and not an option. Ultimately, Team Ownership and Passion drive the project.
OKR cadence:
The next step is to decide on OKR cadence. Before the cadence, the team should be thoroughly educated on OKR and its benefits for them to fully commit to it. Commitment is an indispensable factor in finalizing the cadence as it helps in accountability.
Establishing clear priorities, metrics and measures help in achieving objectives.
OKR rhythms can be set daily, Weekly, Monthly, or quarterly to provide the framework for achieving accountability.
OKR Champion:
OKR champion is someone who drives the entire OKR process and communicates the value of the entire framework. They help in rollout and adaptation. The number of OKR champions can be decided by the size of the organization. However, the primary responsibility lies solely within the program's main sponsor who is ideally the CEO or COO. Typically, these champions may belong to the HR department or it can be anyone the organization nominates.
Wrapping Up
Simplify your OKR rollout with Datalligence AI. Write to us at cs@datalligence.ai to implement OKR (or) OKR based performance management.
Our free demo helps you in understanding our product in detail, so you can save time that you spend on onboarding process.