How Datalligence Performance Management Software accelerate performance?
Transform Your Organization's Review Process with Our 360° Performance Reviews
Datalligence 360 performance review promotes a culture of accountability and continuous learning. Increases accountability of their development and seeks feedback to drive growth. A powerful tool to improve employee engagement, retention, and productivity, while also driving organizational success.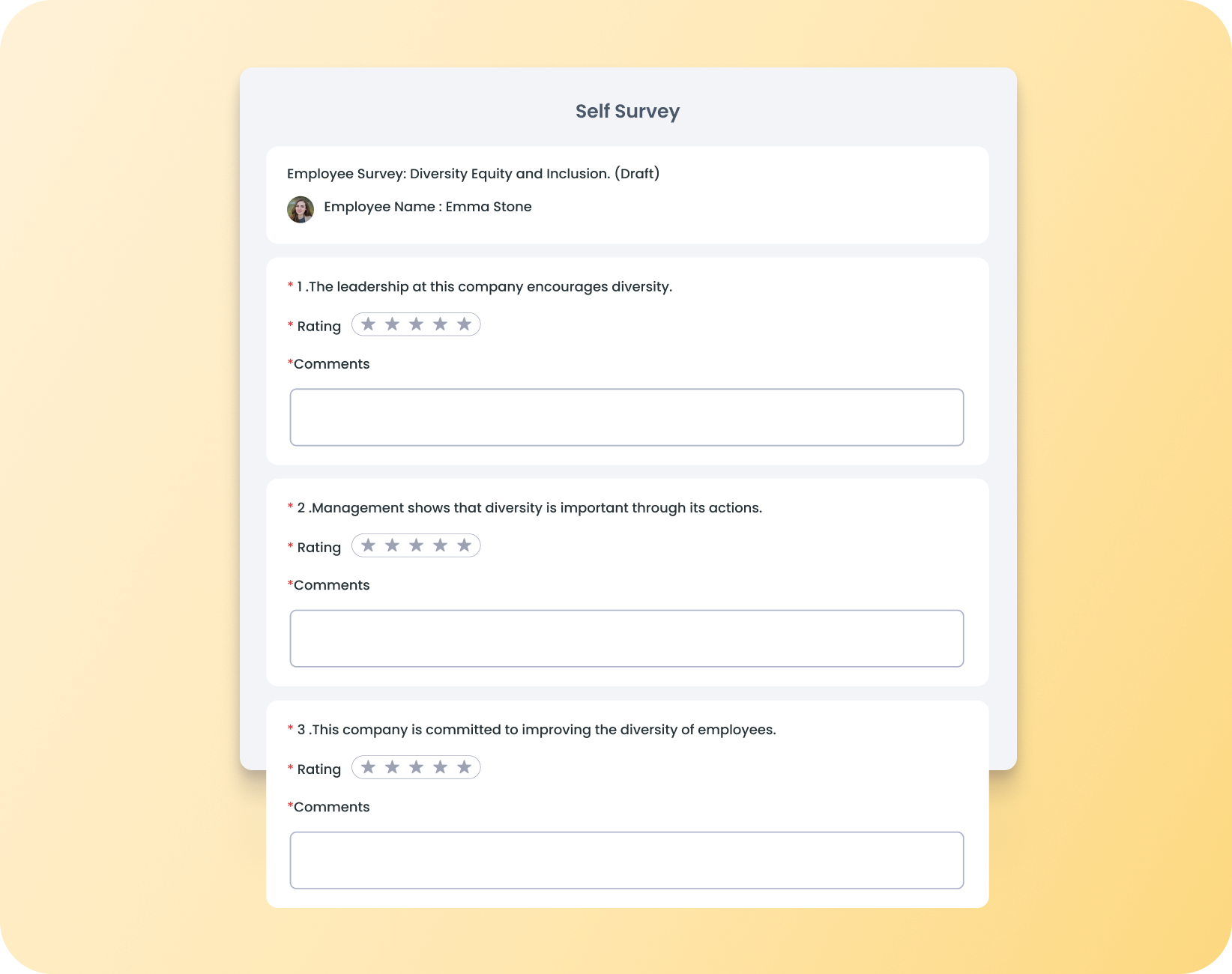 Streamline Your Performance Review Process with Customizable Templates
Our 180 and 360 performance review templates are fully customizable to fit your unique organizational needs. With our user-friendly interface, you can design your own questions. Reflects your unique culture and values and you can better evaluate employee performance and drive accountability.