The core and backbone of any business are "Sales". It is crucial to track and measure the performance of your sales team to ensure that they are meeting their targets and contributing to the growth of the company.
Without measuring your output there is no way to conclude.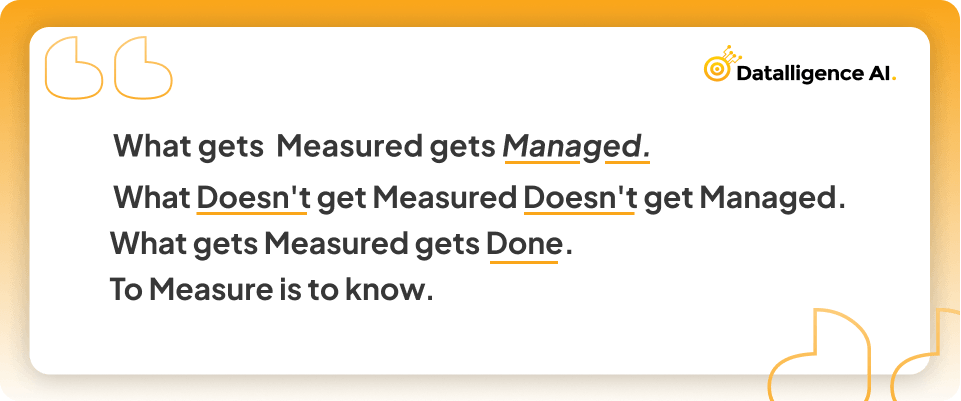 One of the best ways to do this is by setting up key performance indicators (KPIs) that help you monitor the progress of your sales team and identify areas for improvement.
In this blog post, we will discuss the sales KPIs that you should be tracking to measure the performance of your sales team.
But first,
What is Sales KPI
A sales KPI (Key Performance Indicator) is a metric used to measure the performance of a sales team or individual salesperson. These metrics are typically used to track progress toward sales goals and targets, an ad can be used to identify areas for improvement.
Common examples of sales KPIs include:
Sales revenue
Number of new customers
Sales conversion rate
Average sale value
Sales growth rate
Number of sales per salesperson
Sales cycle length
Lead-to-customer conversion rate
Sales forecast accuracy
Why are Sales KPIs so important:
Sales KPIs are used by sales teams and leaders to monitor their advancement toward objectives. Sales reps and managers might not be able to tell whether their efforts are yielding the expected results or whether the team must change course without knowing the sales KPIs. KPIs are also used to monitor new trends and themes.
Sales leaders can dig further to find root issues and how to address them based on the KPI. For instance, if sales of a new product exceed expectations, additional resources may be reallocated to the product's marketing. On the other hand, the sales team may lower prices or focus their sales efforts on another product if a product is underperforming because of competitive pricing pressure.
What are the most important sales KPIs?