Objective and Key Results are a proven goal-setting platform that got popularised by Google and introduced by John Doerr. John Doerr, in his book "Measure What Matters" says that by adopting OKRs businesses can drive 10x growth. OKRs allow employees to create individual and departmental goals. They made goals that can align with the organizational goals to ensure goal achievement.
OKRs are best suited for all types of industries. With the ever-changing landscape in the way business and workforce operate, OKRs can be agile to align with the change. Customer service teams are those who are the face of an organization. They maintain the brand established and also keep delivering services to ensure customer retention is high.
With our experience working with the customer support team, we found that they have their challenges in tracking the metrics set. While setting clear goals for the team also increases employee engagement. This article will help them write simple and effective OKRs
Curious about the best OKR software for 2023, Read more in Best OKR Software 2023
How Does OKR Software Help Customer Support?
The customer service team plays a major role in measuring organizational performance. It is necessary to align their OKRs with the organizational OKRs as they play a critical role in business retention. This team measures metrics that matter to business and its important to have quality metrics
OKR software for Customer Support executives.
The data-driven environment with a mix of qualitative metrics. While few metrics measure the calls and tickets resolved, few metrics speak about the quality of communication as well.
OKRs allow a team to set metrics that help them to be innovative at the same time resolve a few critical customer service queries.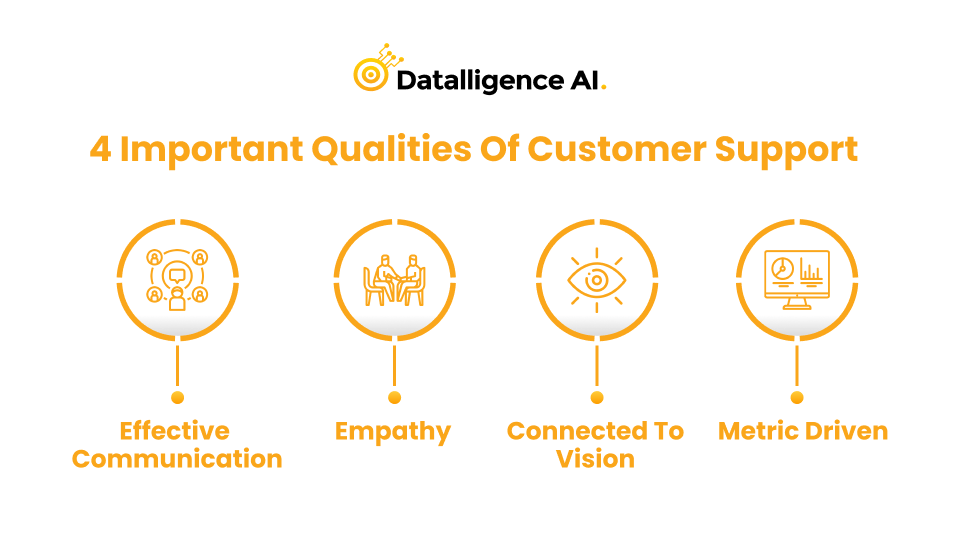 10 Top Customer support OKR Examples
The customer support team goal gets managed with the help of OKRs. With the help of the OKR framework, it is effective to measure the real-time data of a customer service department. OKRs will work well with state-of-the-art technologies in the future and help with discoveries and next-gen ideas. Creating OKRs for the customer service team ensures that they are aligned with the organizational vision. This team ensures that the customers are retained and also scales the business through existing customers. The feedback from these customers becomes the gateway for more new customers
Objective 1: Improve first response time for customer support inquiries
KR 1: Reduce average first response time for customer support inquiries to under 2 hours
KR 2: Achieve a customer satisfaction rating of at least 90% for the timely resolution of inquiries
Objective 2: Increase customer loyalty t