While everyone wants to know what is the best Performance management software in 2022, it is important to understand the journey of performance management in the industry. People gave away "Bell curve" and yearly reviews and replaced them with continuous performance management. There was a new shape to the entire process after the Pandemic hit. The traditional methods were no more making sense and the workforce shifting to a remote or a Hybrid model gave another dimension to it.
What is Performance Management?
Performance management is to measure an employee's performance in the given year. Evaluating the commitments be made against the deliverables. The best performer of the year is rewarded by means of compensation, promotion, Incentive, etc.
What should be included in your performance management?
Effective Performance management should consist of the following
1. Periodical Reviews
Reviews start between the manager and subordinate. Employee rates himself and managers review the rating and approve the final rating. The Reviews can be 180 or 360 based on the organization's practice
2. Career Planning and Development
Career planning and Development has two perspective
Organization
Individual
This should meet both the organizational and the individual objectives
Helps the employees to understand their options of growth within the organization and their skill or competence gap to the role that they aspire.
This builds the career ladder of the employee inside the organization.
While the organization gets to understand the critical roles for the business and creates the talent pool that is critical
3. Feedback
Since there was a paradigm shift in the way the business was run and the workforce behavior, it is important to provide feedback on an ongoing basis. Feedback can be upward, downward, and peer-peer.
4. Recognition
Employee recognition plays a vital role in employee engagement.
An engaged employee is more productive and enthusiastic at work As engagement is also directly linked with an employee well it is a business-critical parameter to measure.
There are multiple solutions available in the market to automate the performance management process here are the top 8 software that will help you to execute seamlessly
What are the top Performance Management tools of 2022?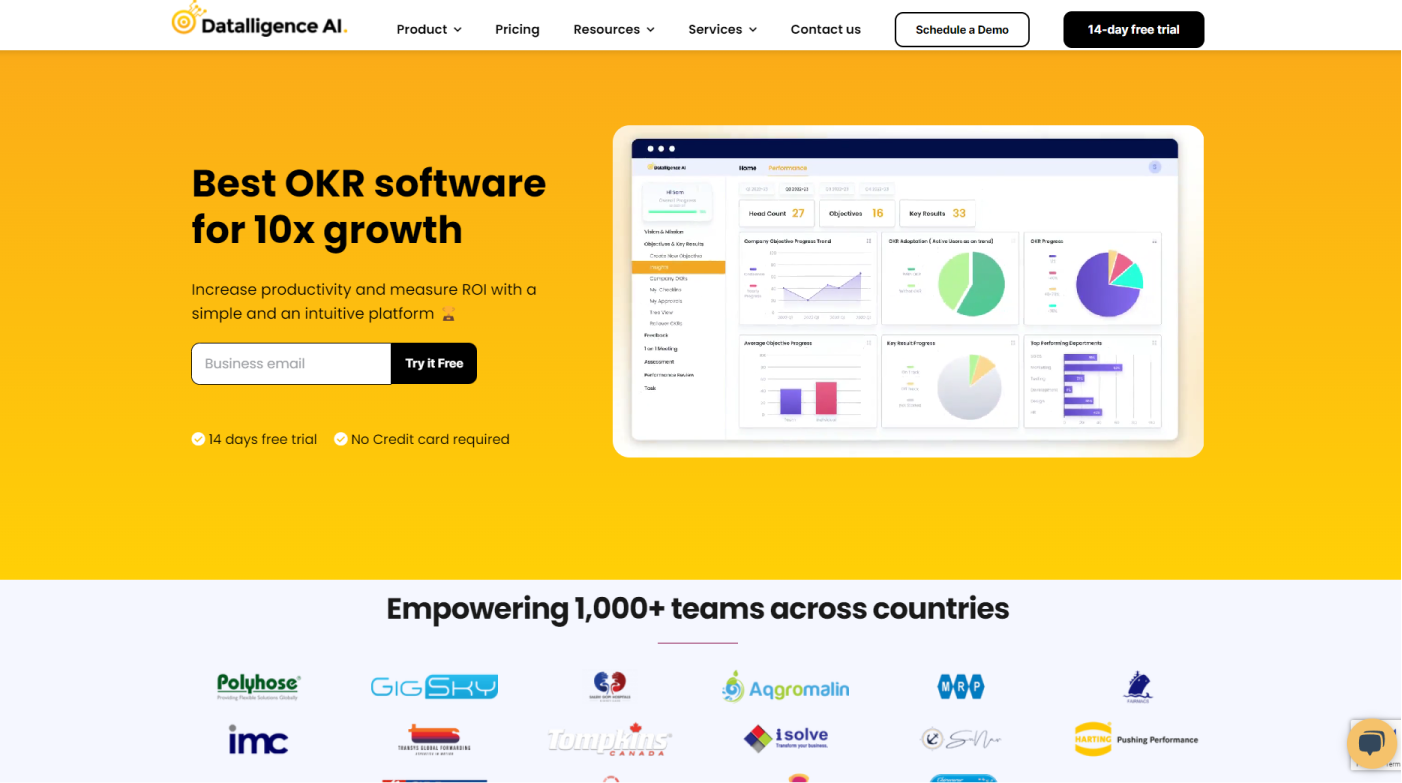 Datalligence provides an end-to-end performance management suite. It manages goals and